Motorola's Moto Z2 force and the Moto X4 are already running on the latest Android Oreo 8.0 for many months now. However, the Moto Z 2016 was the only pending flagship from the American giant which was yet to receive the update. In some regions such as in India and Europe, the Moto Z 2016 already received the Oreo update. Now the unlocked Moto Z 2016 variants in the US are finally being blessed with Oreo update starting today.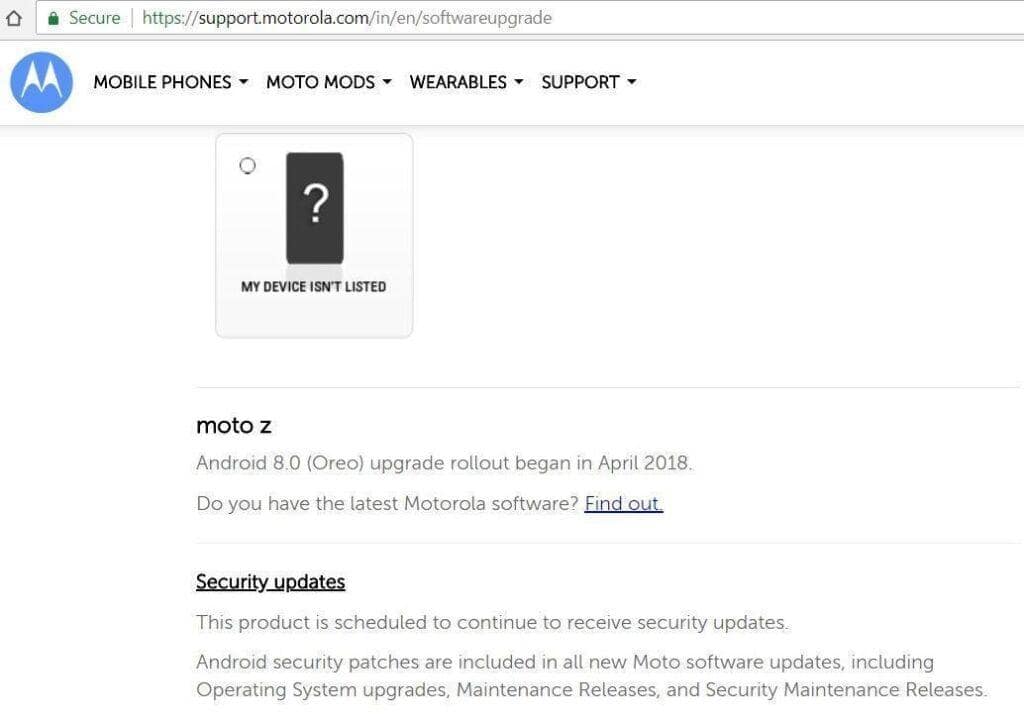 Moreover, the latest OS brings all the goodies found in Android Oreo 8.0 such as the highly anticipated picture in picture mode, new notification shade, better battery optimization, auto-filling of text fields in all browsers, faster boot-times, notification dots and much more.
All this and other bug fixes as well as performance enhancements which were found before. You might also see some changes within the Moto-App as well. Overall the Moto Z 2016 successfully completed its two-year update cycle from Android Marshmallow to Nougat and now to the latest Android Oreo.
Moreover, the device has also been receiving excellent support from the developer community as one senior XDA dev was able to boot the Android P 9.0's system image on the Moto Z 2016 and it booted and did work. So, whenever LineageOS 16.0 comes, the Moto Z 2016 will be first in line to get this customized flavor of Android P 9.0, other than that, the upcoming Moto Z3 might come directly loaded with Android P 9.0 out of the box and so will the Moto Z3 Play.