Be it the feature phones or the smartphones. They have been around for quite a while now. But One thing that is common to these devices is calling & texting. After all, they are the primary use of these mobile devices.
With the advancement in technology, the way we interact with our mobile phones or smartphones has also changed dramatically. We always are in touch with the world by calling or texting people. We text a lot & yeah that's why we have tons of messaging apps for our smartphones.
So, we can say that the Keyboard is one such attribute that we use the most on a smartphone. The most popular keyboard on Android these days is GBoard. Well, as it's a Google product, it can be seen as a default keyboard on about every Android smartphone.
GBoard is quite good regarding usability & features, but yeah it looks bland & pale regarding some color customizability. So, to bring some splash of color & enhance your texting experience, we handpicked some of the best keyboard apps.
We found some keyboard apps which are interesting to use, are light on the memory & offer a variety of customizability, especially with their colorful themes. To make it easy for you to choose between then we will go through all the best apps we have chosen one by one, so, you can select the one from the list that suits your needs.
Best Keyboard Apps and Themes
Below we will list some of the colorful keyboard themes App-wise for Android. The only thing you need to do to use these themes mentioned below is to go to the theme settings of that particular keyboard app & search for the themes by their name. 
So without wasting your time let's get on with the list of the Keyboard themes. Here they follow:
Fleksy Keyboard Themes:
The Fleksy keyboard might have been primarily famous for the inclusion of the extensions which bring a variety of features with it like one-handed mode, predictions, highlights, number row, hotkeys, gestures along with some handy stuff right there in a single section. And yes, it has some decent themes to explore.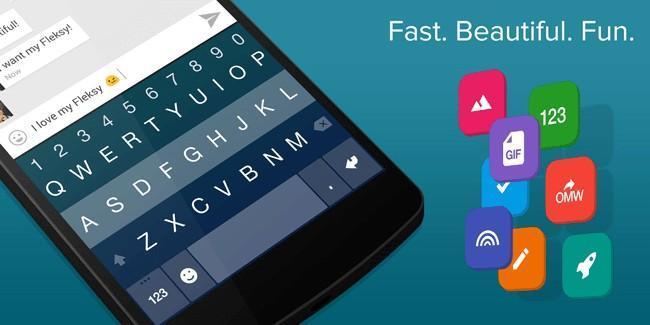 Out of all the themes available in the Fleksy keyboard, there is a mix of some themes being free & some being paid. For the paid themes, either you can purchase them as a whole pack, or you can unlock the themes with the Fleksy Coins. You can earn Fleksy Coins by sharing the app or using it regularly.
Best Fleksy Keyboard Themes:
Pastel theme pack

Classic Dark theme pack

Arcade theme pack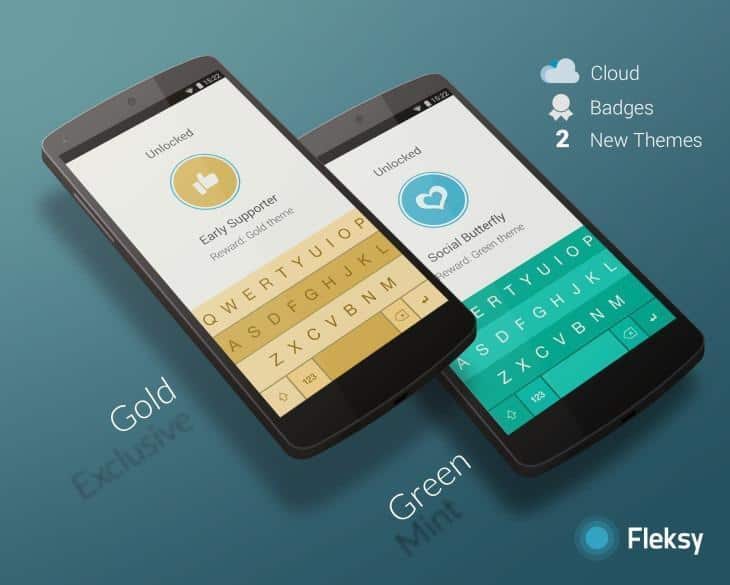 Honeycomb Blue

Christmas Bokeh

Mystic Shade
SwiftKey Keyboard Themes:
You may already know that SwiftKey is largely popular for the implementation of AI technology for auto-correction & text prediction. Of course, SwiftKey comes with a ton of customizations as well. Hence, looking at the app's potential, Microsoft took no time to acquire the Keyboard app.
Talking about the potential of the SwiftKey keyboard, it has quite a lot of colorful themes on display for you to choose from & try them all. Not only this, but SwiftKey also includes something magical & yeah, that is it's very own Custom Theme Creator. You can use it to create your own themes with your preferences. Now, how's that for a keyboard app? Cool!
Best SwiftKey Keyboard Themes:
Minimal Light Cyan

Cubed Orange

Vivid Lime

Hazy Summer

Minimal Pink

Vivid Ice
Flash Keyboard Themes:
In terms of a custom keyboard, Flash Keyboard is not behind as well. Though it is not Lightweight, that gets covered up with the themes that this app offers. To make the deal juicier, all of the themes that Flash Keyboard offers are all free & not premium or paid.
As far as the theme is concerned, the theme section is divided into two categories for your liking. One is the Classic theme category & the other is the Simple theme category. You can select themes according to your moods & preferences under both of these categories.
Best Flash Keyboard Themes:
Miracle

Bounce

Lovely Biddy
Blue Snow

Titanium Black

Gallery
Typany Keyboard Themes:
As the name suggests, Typany is a fun keyboard app; texting has never been so cool than ever. Typany makes texting a style statement. To make things go quicker, Typany lets you choose the theme or create a Photo Keyboard with the image you want in the keyboard background right away after setting up.
Here, at the start when you set-up the app there are only 4 themes to choose. Don't worry as you can afterward get access to tons of more themes from the app itself. To make it easier for you to choose from, the themes the theme categories are divided into Top New & Trending Sections.
Best Typany Keyboard Themes:
Pixel Unicorn

Thunder Storm Lightning

Amazing Universe
Pink Minions

Sleepy Penguin

The Power in Metal
TouchPal Keyboard Themes:
When it comes to using the keyboard with ease along with expressing yourself through texting, TouchPal is very impressive with its enormous collection of theme & quite a lot are free as well.
Along with the buttery smooth keyboard, it also comes feature packed like keyboard gestures. TouchPal doesn't only have a colorful collection of themes, but it also bears the live keyboard themes, a good way to get rid of the plain boring keyboard apps.
You can separately download each theme individually just like installing any app &just apply them.
Best TouchPal Keyboard Themes:
Gradient Pink

Green Metal

Mother's Day
iPhone X

Night Sky

Flowing Water
So, what are you waiting for, Just pick your favorite keyboard & enjoy the themes?