Every second day, a new leak about the Apple iPhone 8 goes viral on the web, now some of the images of the parts used in iPhone 8 have surfaced on the internet, even though it is not an official news but surely appears to be a real one. The design of the iPhone 8 isn't a mystery now as it was already revealed several times in the previous leaks, It will come with a glass body and will be a bit thicker than the previous gen iPhone 7. The leaks also show the OLED screen that is present in the upcoming iPhone.
As per the pictures, it will have an OLED screen with minimal bezels; we cannot call it bezel-less as in the white variant of the phone which was leaked earlier the bezels can be seen clearly. Some other assembly parts were also leaked, and it is said that they are used in the iPhone 8. There is no Fingerprint Scanner in the front which means maybe Apple is going with the Iris Scanner or the Face Scanner this time.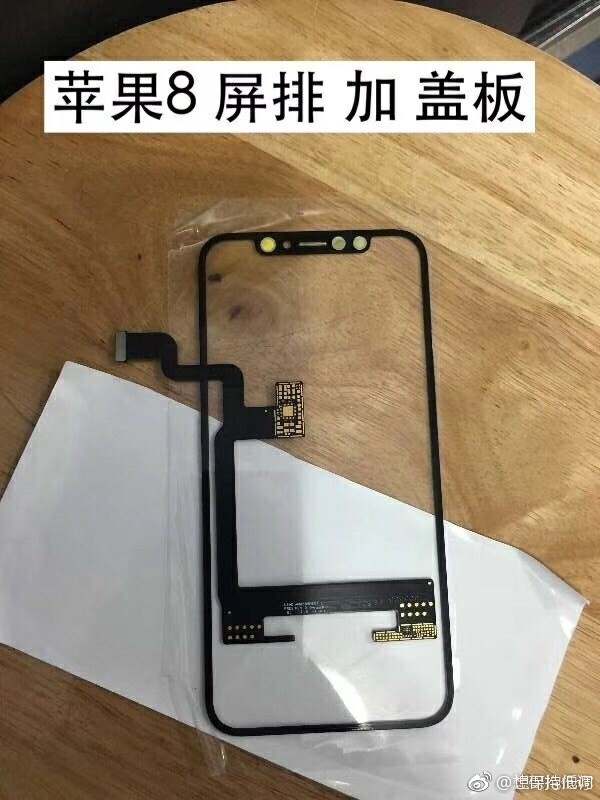 In the front, the phone will have a couple of sensors and camera, and nothing else can be seen there, it is confirmed that iPhone 8 will be a revolutionary device as it will offer an OLED Display for the first time on an iPhone. One image also shows iPhone 8's screen along with the previous-generation iPhone and a significant difference can be seen w.r.t the screen to body ratio of the upcoming iPhone is far better than the existing iPhone.