This is it; this is how the Apple iPhone 8 will look like. In this fresh New Images brought by Forbes contributor Gordon Kelly. According to Mr.Kelly, he has worked closely with the Premium iPhone Case maker. To get these renders, which showcases the final design for the upcoming iPhone 8.
The Display.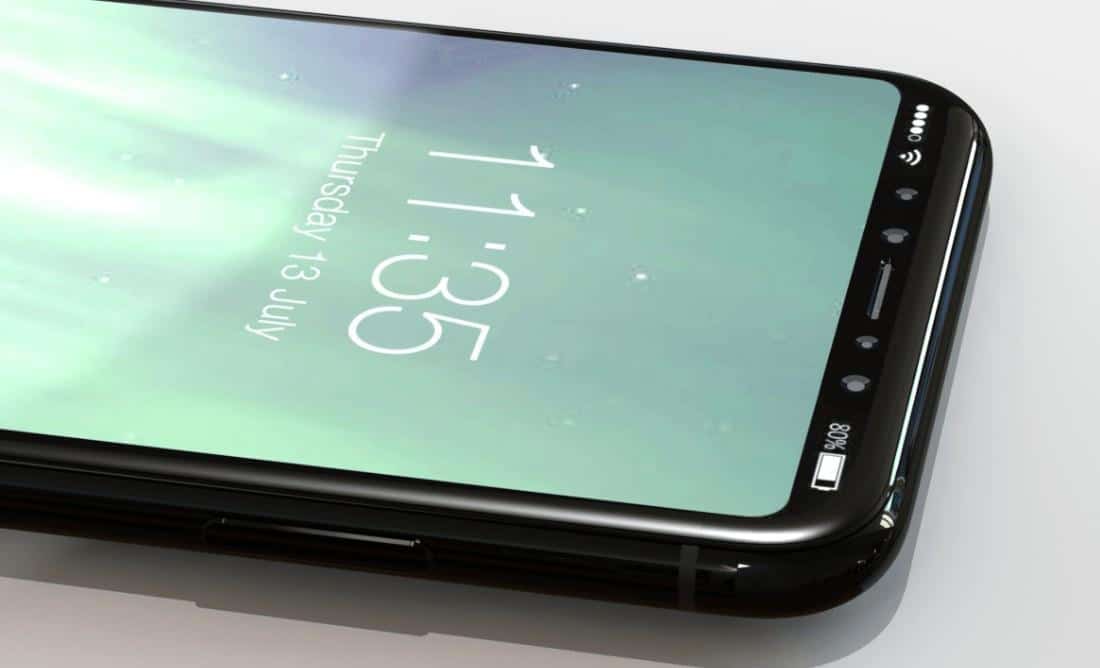 These are some significant changes in the history of Apple's iPhone products. The first change is quite noticeable, that is the screen. Here we have a 5.8-inch display with a mere 4mm bezels surrounding it. The upper area houses the sensors which have been planted onto the screen, and it is said to have an OLED panel around the sensor area. Stereo speakers and a Lightning Port are at the bottom. And forget about the 3.5mm headphone jack, Apple is not bringing it back.
The Fingerprint Scanner
The images shown here display a rather large Power-Key, which is suspected of holding the Touch-ID. The rumors about the fingerprint scanner inside the screen seem to fall apart as the new talks about the Side placement of the Finger print scanner takes shape. And could end up being true. The Volume Roker is placed at the regular position. The Dual vertical camera setup on the back is also seen here. The flash is positioned between the Dual lenses.
Price Tag
With all these significant changes coming to the iPhone. A rather extreme premium was expected as the iPhone here is changed a lot. The iPhone 8 base variant will start at $1100 to $1200 and will go up till $1600 for the higher end variants with more storage. Would the features justify such a high price tag? Do you think that this is the Ultimate iPhone of your dreams? And its worth spending the Top dollar to experience it? Let us know in the comments what would expect from the iPhone to justify the $1000 price tag.