There's not even a single day that goes without the iPhone 8 leaks surfacing n the Internet. With each new leak taking us closer to the final deal. One such leak today comes and confirms that the iPhone 8, will be using Iris Scanner as its primary security feature. Apple Could end up calling it eyeID, faceID? Don't worry the TouchID will also continue to exist. But this time it resides on the power key.
This newly emerged image of the front panel of the iPhone 8. Shows us all the cut outs for various sensors and cameras. This is some serious array of cameras and sensors. In total three are present, that could also ultimately lead to scraping the idea of TouchID altogether. The screen guard in front has the all right cuts and edges going with the front panel. It matches correctly with previously leaked renders from a luxury case maker.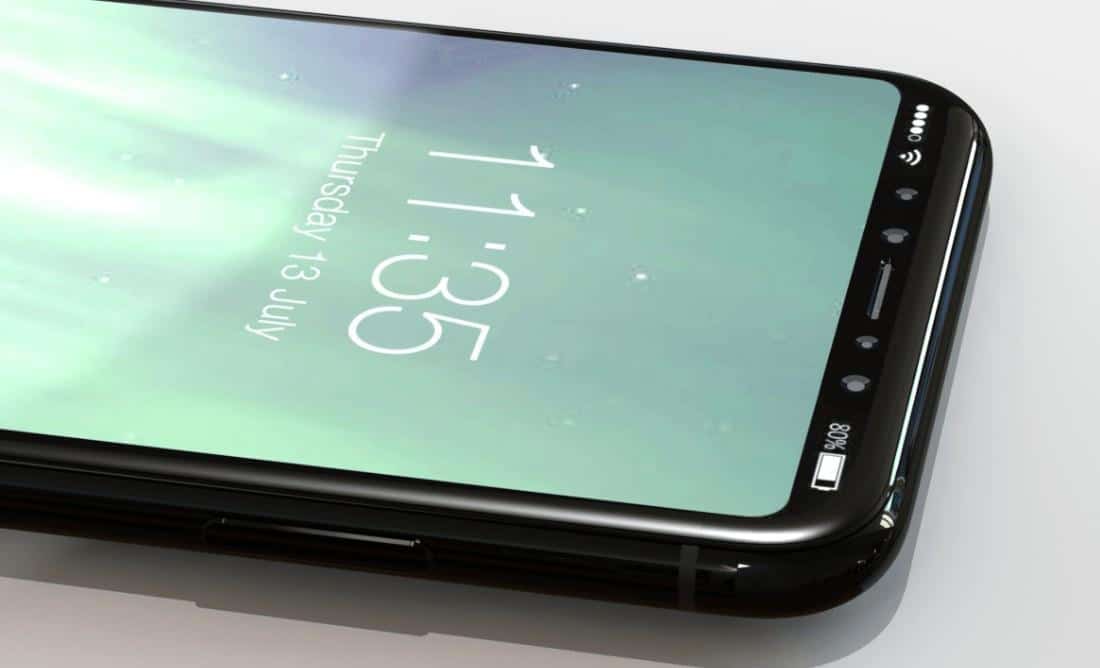 There're also iPhone 7s and 7s Plus models to be revealed along with the 10th anniversary iPhone 8 on September 7th or 8th. And could start shipping in October and early November. All these major changes to the iPhone since past 10 years will also bring some serious impact on your wallet. An expected price tag of around $1000 to $1200 for the base model and may go all the way up to $1500 for the top end variant. And as we inch closer and closer to the release date of the phone, more and more information will be available giving us a clear idea about the final product.