Samsung the Korean giant has already gained a lot of hype recently because of the Galaxy Note 8 Leaks and Rumors, and if it is not enough then we have something interesting for you, the case of the upcoming Samsung Galaxy A5(2018) got leaked on Amazon. However, there are no leaks or rumors about the specs of the phone available as of now, anyway, let's check out the expected specifications and the dimensions of the phone suggested by the leaks.
The case was leaked in Golden color option, and there is nothing new in this type of case we have already seen similar cases for a lot of devices, but the interesting part is that it is showing some glimpse of the phone. As per the leaked image, the phone will have a curvy design previously seen on the Samsung Galaxy J7 Pro and the Galaxy S7. It will have a body built out of Metal and will have improved specs compared to the previous generation.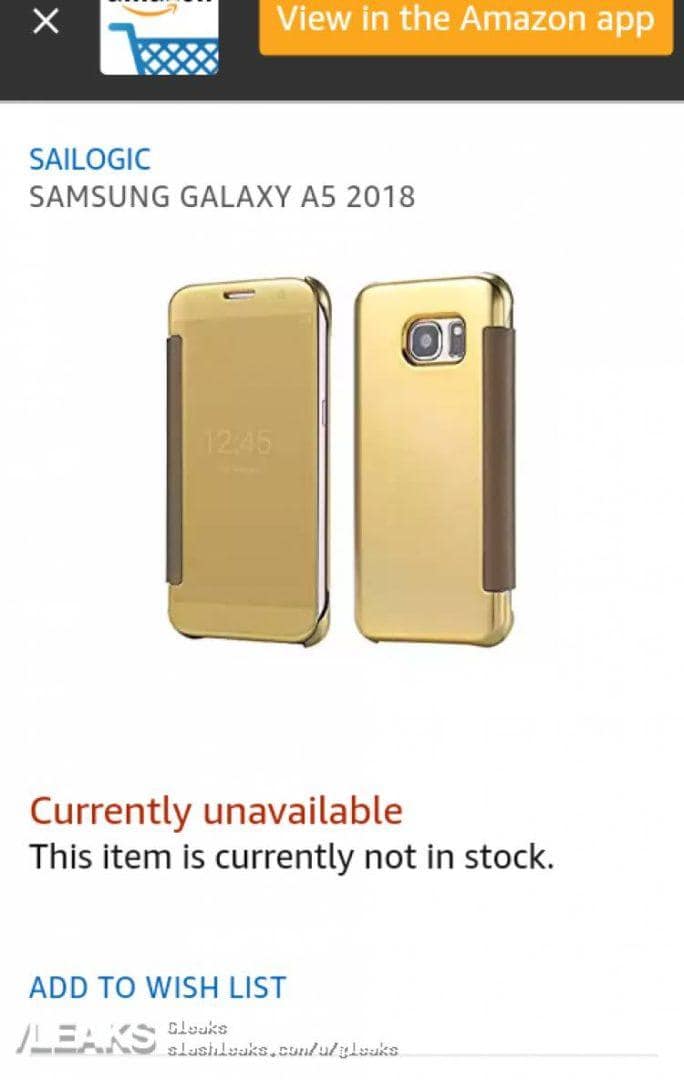 Earlier the rumors have suggested that the A-Series(2018) phones will come with a Dual-Curved Screen setup as seen on the S6 Edge, S7 Edge but this newly leaked image is depicting a different story, as per the leaked image the phone will have a regular AMOLED panel and according to us it will measure 5.2(inch). The Camera placement looks familiar, as previously we have seen uncountable Samsung phones with the same camera placement, but it looks that this time they have used the Heart Rate Sensor in the rear flash module.
The upcoming A5(2018) will feature an always on display as well which will show you relevant information like notifications and time though there are no leaks about other specs, price, and availability, for complete information we have to wait for the further leaks, stay tuned to Theleaker.