There may be times that you get calls from contacts that you don't want to talk with or calls from scammer and advertisers could surely be irritating as well at times. In this guide, we will take a look at how to block a phone number on your smartphone, whether it be an Apple iPhone or any Android smartphone running either version of Android OS.
So, get ready to block them with this easy to follow steps on how to block a phone number on Android, iOS or any carrier:
Register for Do Not Call Registry Program
Starting with the primary activity to minimize the volume of undesirable calls going to your smartphone is to place yourself into the National Do Not Call Registry. It is an easy method all you have to do is register your number here, or you can also check their itself if you're already registered or not. This service permits you to Block up to 3 numbers, which great if you have dual-sims or also want to register numbers of your family members as well.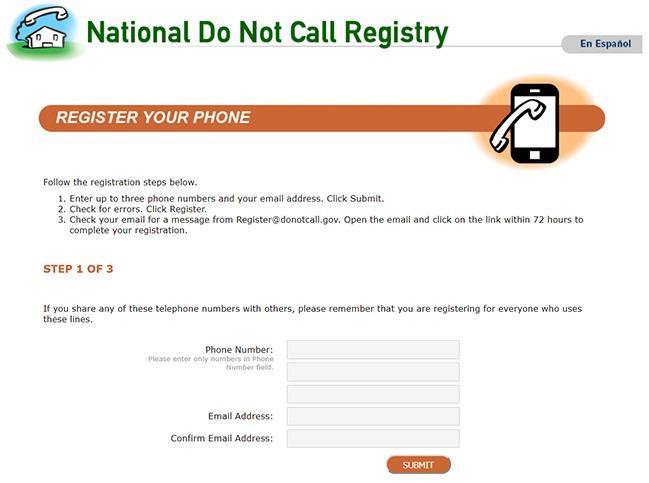 Just click on Register here button and enter your number and you also have to provide your correct e-mail ID to complete the registration and hit submit. Once, done your number will be appended to the Do Not Call directory within 24 hours or less. However, it might take more than 20 days before the dumping(sales) call rate starts to drop.
But you'll continue to receive debt collection calls, political calls and also charitable calls. Learn more about why your e-mail is required by visiting here. Lastly, if you continue to receive unwanted calls then go ahead and report it here.
Blocking phone numbers on Android Phone
Fortunately, Google does include the call blocking feature in its stock android dialer app, so let's take a look at how to perform call blocking on your stock android phone's dialer.
Step 1: Open your phone's dialer app
Step 2: Now go to your recent calls section tab
Step 3: Next, you have to long press on that number, you want to add to the block list
Step 4: Now, you just have to Select the Block Number option, and you're done
However the same isn't true for smartphones running on Android KitKat 4.4.4, Lollipop 5.1 and Marshmallow 6.0.1. Phones running on these operating systems, unfortunately, don't come with the built-in blocking functionality. So, the other way around for this issues is as follows:
How to block a phone number on Android KitKat, Lollipop and Marshmallow:
Step 1: Now, if you don't find the call blocking number on your Marshmallow or earlier, Android smartphone, then we still got a way around this.
Step 2: Firstly, you need to save that number, save it with any garbage name
Step 3: Now, you tap on that saved contact number you want to block
Step 4: On the top right corner you'll see three dots placed vertical, Tap on it
Step 5: This will open up the contact, and then you have to tap on the Edit Contact icon, as seen in the image below
Step 6:  Once, you're inside the edit contact window, again Tap on the three dots in the top-right corner
Step 7:  A menu will pop in the top-left corner, in that Check the All calls to voicemail option, and you're done with call blocking on Android 6.0 or earlier.
This steps also apply to OEMs who's smartphones are running on Stock Version of Android that means this also applies to Motorola and Nokia phones, since they run on Stock Android OS.
Call blocking on Samsung Galaxy Smartphones
Samsung has its feature-rich skin(Touch-wiz) on top of vanilla Android so, it comes with built-in call blocking feature and now let's see how to get rid of those unwanted calls.
Step 1:  Open, Samsung's phone dialer app
Step 2: Now select the number you need to block by going into the recent calls section
Step 3: Next, Select that number and tap on the More option
Step 4: Now within that option, Select Add to Auto-Reject List 
Step 5: For some reason, if wish to remove it or perform more edits than just head over to Settings > Call Settings > All Calls and then > Auto Reject
Call Blocking on Xiaomi Redmi, Mi phones
Xiaomi's MIUI comes baked with a call blocklist specialty which allows you to not only block calls and messages but also messages from numbers which contains specific keywords. You have the choice to set these keywords.
Step 1: Open the phone app, and at the bottom left the tap on the menu
Step 2:  In that menu, Tap on Settings and scroll down to Enable the Block-list function
Step 3: If, it is already enabled, then simply navigate to your recent call-logs section in the phone app
Step 4: Open it then, you have to tap on the three-dot in the top-right corner
Step 5: Now you will see the options prompt popped up in that Select the Block choice
Call Blocking on LG's Android smartphones
Just like Samsung, LG has its own custom UX which fortunately comes with the call blocking feature and to access it just follow the steps given below:
Step 1: Simply, Open the dialer/Phone app on your LG device
Step 2: Now, Tap on the three dots placed vertically, which are located at the top-right corner
Step 3: Next, Select the Call Settings option
Step 4: Now scroll down to the Incoming calls section, and Select Call Reject option
Step 5: Within that, tap on Reject Calls from, then Tap on the add "+" icon (to start adding the numbers you want to block)
Step 6: A menu will pop-up displaying Contacts, New-Number and Call logs, within this three options select anyone and start adding that number to avoid any further calls from them.
Call Blocking on Apple's iOS (iPhone)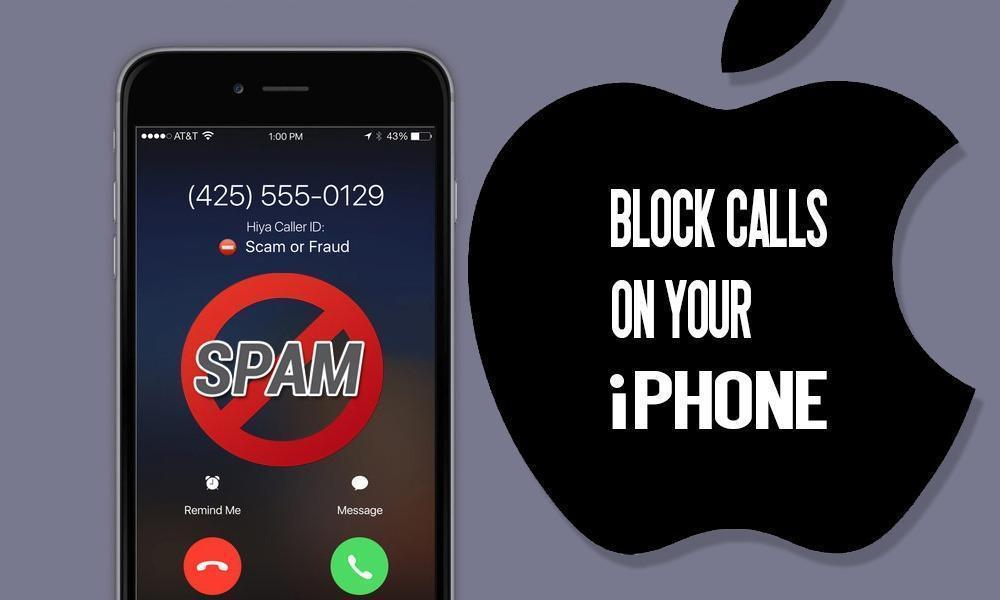 Apple's approach is the easiest one here, and there are two ways:
First method: All you need to do is select the contact that just recently called you or if it is from one of your saved contacts. Then just tap on that particular contact and just scroll down to the bottom section and you will see an option => Block Caller, just tap on it and you're done.
Second method: 
Open the Settings panel on your iPhone, and scroll down to the Phone option and Tap on it
Next, you will see a choice which says Call Blocking and Identification, just Tap on it
Now simply add the contacts/phone numbers from here that you don't fancy anymore.
Lastly, if you're not satisfied with your built-in call blocking functionality on your Android Phone, then you can also have a look at some third-party apps that make this process simple and effective.
Call Blocker is one of the popular apps on Google Play Store which you should check out, while the seconds most effective app is Mr.Number which offers the ability to hand-up calls and also throw them in voicemails.
Thus, this is how you block calls on your smartphones whether it be Android or iOS or any other Android OEM.