In a surprising turn of events, Whatsapp is banning users who use modded Whatsapp apps like GBWhatsapp. Whatsapp is the most used messaging app across platforms. The app comes with loads of features, but there are always some users who want more from the app. For such users, apps like GBWhatsapp, OGWhatsapp or Whatsapp Plus comes into play which offers a lot more features especially when it comes to customization and privacy.
These modded apps have been there for years and boast millions of daily users among them. But now it looks like things are coming to a bitter end as Whatsapp has started taking action against users who are using these apps. From the last few days, some users of GBWhatsapp have been reporting on Twitter that they are getting temporarily banned from using Whatsapp.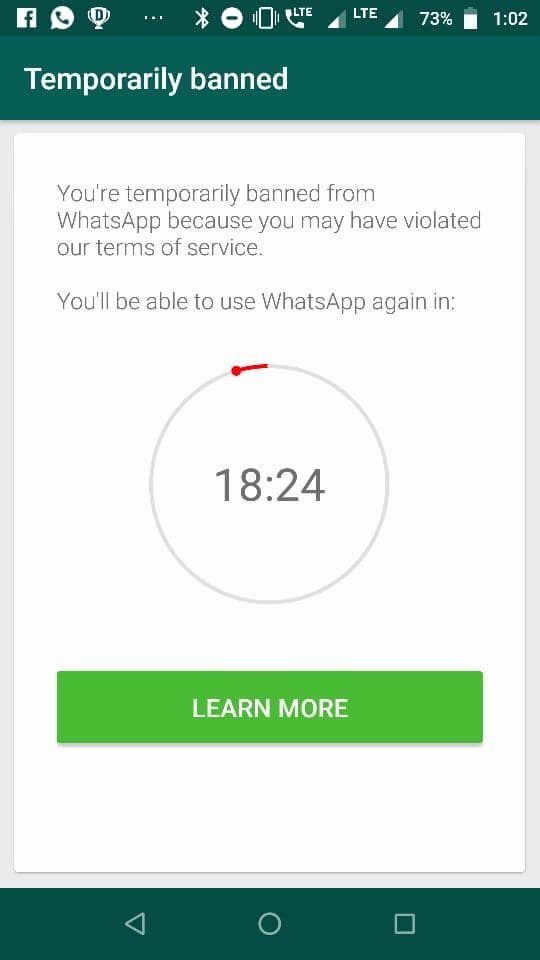 The reason for this temporary ban according to Whatsapp is the violation of its terms of service. Some users were banned for 9 hours while some were just banned for an hour. It's not a surprise that these modded apps like GBWhatsapp, Whatsapp Plus violates the Whatsapp's terms of service. They offer some features which are complete against Whatsapp's policies.
There has been no statement given by Whatsapp regarding this, so we don't know as of yet that whether these bans will continue or go away. These mod apps have millions of users, so its highly likely that they won't go away with a fight and will surely figure out a way to avoid these bans.
What are your thoughts regarding these modded Whatsapp apps? Do you think it's fair to ban users of these apps? Let us know in the comment section down below.