Whatsapp has consistently been updating its services and introducing new features that wow its users and when you have a user base of nearly more than a billion people and growing, you have to keep on rolling and keep things up to date for such a massive number of users. Moreover, the messaging giant introduced some new features in the latest update.
Moreover, the messaging giant added some new features in the latest update. Which, however, was already made available to the beta testers and now rolling out for general consumers. And this includes the newly launch MyStatus updates feature.
My Status updates
Whatsapp already allows you to update status with images, videos, GIFs and now a new addition to this is the ability to add texts by using a font of your choice. Along with whichever background color you prefer. You will be able to access this by tapping a pencil icon which will be present when you enter the status updates panel.
Shar files up to 100MB now
It looks the messaging-giant has got its data-storage centers expanded, and is now looking forward to allowing you send files up to 100MB in size. So, sharing long videos and other large document files are now possible with this latest file size threshold.
Storage Management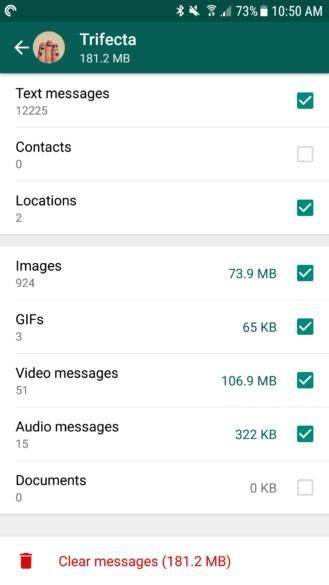 This feature was a recent addition and gives you full granular control over your storage space, by providing a tally of who's using what, such as how much space is used by images, videos, and other media items.
We talk about this particular feature in detail in an earlier article we have posted, so check that out to learn more about it. Whatsapp latest version download link has been given below; the APK file is entirely safe to install.
Download Whatsapp latest Beta APK For Android
WhatsApp Download For Windows OS