Music is an integral part of all of our lives. If you want to relax after a stressful day, celebrate an occasion, or even lighten up your mood, you can always turn on some music that you like on your favorite music player. We listen to different types of music every day as per our moods. However, most people love to listen to peaceful music at night, as it is soothing to the mind and encourages sound sleep.
But the challenge that almost everyone faces about listening to music at night is that you end up sleeping while the music is still on. It eats away the battery of your phone or eventually disturbs your sleep. Whether waking up in the morning to an empty battery or getting up in the middle of your sleep to turn off the music, we all wish at that time that our phones would have some power and would turn off the music instantly when we sleep.
Well, it looks like someone paid heed to our wishes, and now we have a perfect solution to this problem. Now, we have an app that addresses this issue and turns off the music whenever we are asleep. Wondering how does it do it? Let us find out –
Which App can turn off music automatically in Android?
Sleep Timer is the App that turns the music off automatically when you are asleep. It is available on Android, and you can download it from the Play Store for free. You can download it and never worry again by putting your battery under unnecessary stress or getting disturbed in the middle of good sleep. Read along to find out how this app functions and turns of music automatically.
How does Sleep Timer App turn the music off automatically?
The Sleep Timer, as the name goes, the App comes with a timer and ensures that the music fades down and is turned off as soon as the set time is reached. It comes with some great features such as Timer Extension – extends your timer by 10 minutes if needed, Shake to extend – that allows you to shake your phone and extend the timer, Music App Launcher – that allows you to open some popular music apps from within this App and to chose which screen does the phone go to once the music is stopped.
Methods to use the Sleep Timer App to turn off music automatically?
There are a couple of methods through which you can turn off your music automatically using the Sleep Timer app. These methods are –
Method 1 –
1- Download and install the Sleep Timer App from Google Playstore. Below is the link to save your time.
2- Play music through any of your favorite Music Apps.
3- Open the recently installed Sleep Timer app and set a timer as per your choice.
4- Press the start button at the bottom right corner of your screen.
Method 2 –
1- Download the Sleep Timer app here.
2- Install the App and open it.
3- Select the Start and Player option on the bottom left corner of your screen. This will give you an option to choose your favorite music player app.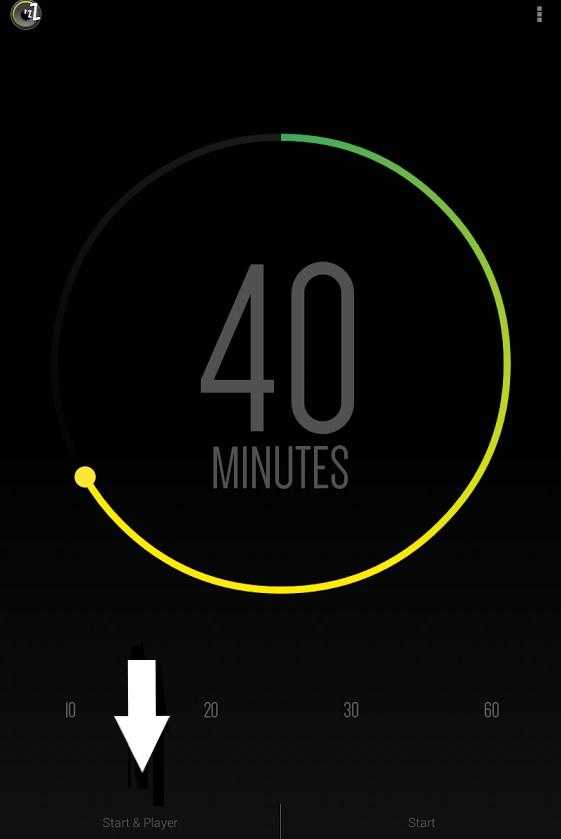 4- Now, it will pop up the timer where you can select the time for turning the music off.
The Sleep Timer will come into action once you complete the steps mentioned in either Method 1 or Method 2. The App will slowly fade away the music before completely turning it off once the set time is reached. You can use the shake to extend the feature if the timer shuts the music before you are asleep, and the music will turn off again after 10 minutes.
This ensures that the music stays on only until you are awake, and it eventually gets turned off once you are asleep. Ultimately, you will have enough juice in your phone when you wake up the next morning and need to check important notification. Also, your sound sleep at night will not be disturbed so you can wake up fresh, calm, relaxed, and happy.
So download Sleep Timer App for turning off the music automatically and have peaceful times ahead.