Android phones have become so popular these days, and almost every one of us uses these Android phones every day. These phones have made life very easier for us as there are many things that you can do using these phones. But one of the most important aspects that you need to be careful about is the security issue. There are many of you who are not that careful about the security of the phone and your valuable data which in turn can cause severe losses to you.
Especially when you are making use of your mobile for online transactions, you need to be even more careful as data leak may result in financial losses. Especially when you make use of the public networks for online transactions, things can become worse for you. This is where the use of the VPN or virtual private networks will get the job done for you. With virtual private networks, you can share the data along any network with enhanced security as well. The encryption used in the VPN enables high-level security and makes it tougher for the hackers to get access to your data. Here are some of the important points that are concerned about the security of Android phones to help you out with security issues:
Using the lock screen
The first phase of your phone security is the lock screen that helps in preventing anyone else apart from you to access the phone. Most of you these days tend to make use of the pattern which is quite easily cracked, so you are always in danger of losing your precious data, once you have lost your phone.
So, it is rather advisable to switch to a pin or better on to a password that is quite tough to crack for anyone. But as per the data from security, around 34% of the users even don't make use of the basic lock screen feature thus making it very easy for anyone to access the precious data. If anyone manages to steal the data, then he is surely going to have access to your data, and you may be in danger then. So, make sure that you put a password in your phone which is a tough nut to crack for anyone (an average joe).
Encrypting the device
Though you put all the security on your lock screen, smart and professional hackers can still get their job done if they get sufficient time for that. So, to avoid that kind of issue, you can make use of the encryption which will greatly help in securing your device. The option is available under the settings menu & it will erase all the data on your phone in case it is lost or stolen to prevent any unwanted access to your data.
Making use of the virtual private networks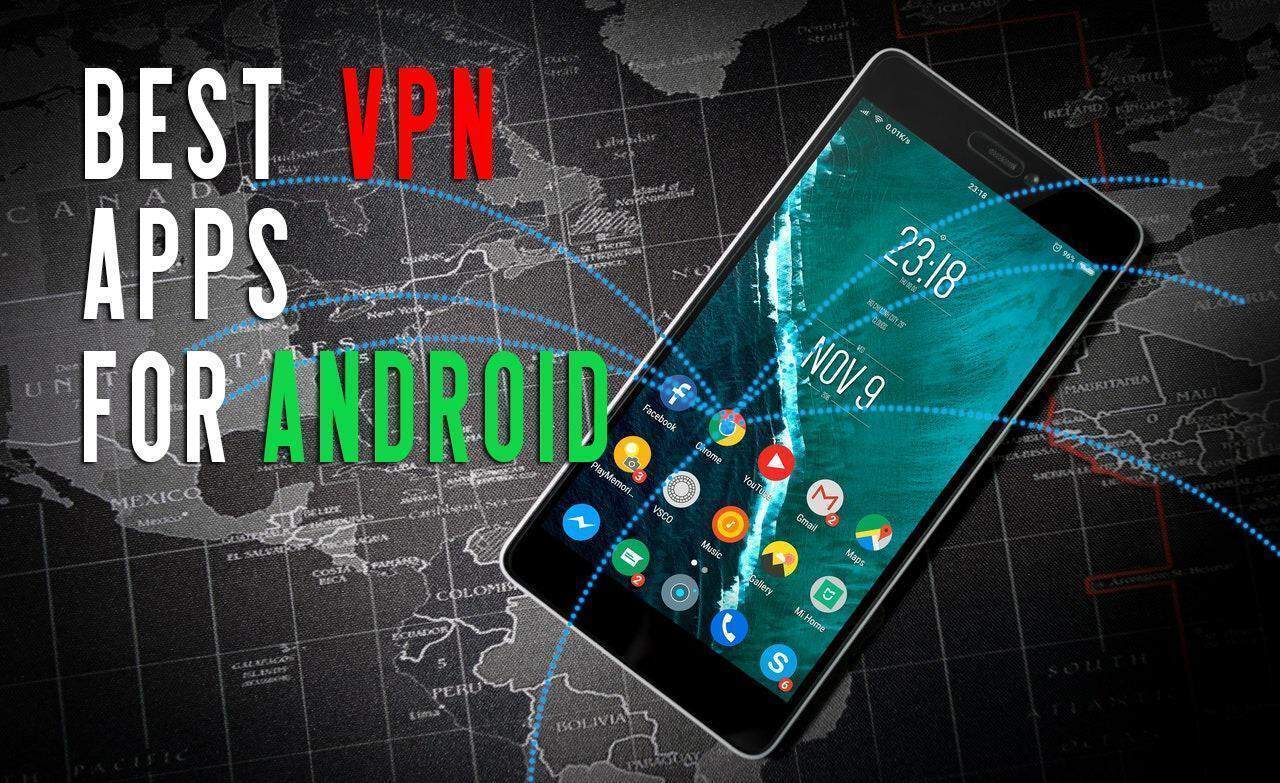 As discussed earlier, the use of virtual private networks can be highly beneficial for you when you are looking to have better security. It will route your device through a host of servers that makes it a bit tougher to get access to your IP address thus preventing the malicious websites from doing anything with your data.
It adds an added layer of security on your phone but does not render you full security as there still many ways to locate your IP. If you go for video live streaming, then making use of these networks can be very beneficial for you.
There is an extended version of these networks that are coming up shortly to get the job done for you and protect your IP address.
App permissions
Whenever you install an app on your phone, it asks for permission to have access to different areas of your phones such as camera, contacts, files and other areas. You need to be very careful while allowing these permissions on your phone as it can be quite dangerous for you.
There are many malicious apps that can track all your data by having access to your confidential data and thus makes things unsuitable for you. You can always go to the settings and have a check in the app permissions to see which apps have access to these areas. If you feel that the app is not safe, deny the permission to the app for access to different areas and make things suitable for you.
Mobile security is the most important issue as the mobile phones have become the lifeline and heartbeat of you people. You people tend to have all your important and confidential data on your phone, and the hackers always have an eye on your data. So, you always need to have trusted apps and make sure that you use proper security norms to avoid any kind of data stealing.
Update your Android device
Updating your Android device to the latest version of OS is always a good idea to stay up to date and secure as well. Google now rolls out security updates every month, though most of the Android smartphones do not get these security updates monthly, but whenever it is available. So, make sure you Download and install it as soon as possible.
Google has also rolled out the new Google Play protect feature with the newest version of Google Play Store, so it is always advisable to get the latest version of Google apps and services. You can also enable the Improve Harmful app detection by heading over to Settings > Google > Security and scroll down, and you will see the option, enable it.
Enable Two-Step verification
You might wonder, well you have nothing to hide, well you do all your passwords are stored in your phone's storage somewhere, and they can be accessed by hackers to do all sorts of illegal things. With two-step verification feature, even though the intruder has your password with him, he can't proceed without that second step, which is usually a verification code sent on your registered mobile number, without that number no one can log in in your account. Thus keeping your account safe even if the first defense lines fails, that's your strong password.
Most of the apps and social media services nowadays use two-step aka two-factor authentication, so do use it, or enable it from the Apps settings and start using it. These code sent to your phone number are also temporary means that will get expired after a certain duration, this thus helps further, and you can use this small buffer time to act quickly and know the situation, that someone has your password and is trying to log in.
Using reputed Third-party apps to lock-down your Android
By using reputed third-party apps, you do get a little more flexibility then using Android's native encryption system, which if you forget your password(or decryption key), is the end of it and you have to do a factory reset to unlock your android phone again. So, third-party apps not only let you encrypt individual files but also doesn't need a factory reset. However, it is important to know your decryption passkey.
App locking is another well-known method to secure certain apps or files from prying eyes. Speaking about prying eyes, peeking into your phone, you can use a virtual privacy guard, which comes in the form of an App and will gray out the area's which you don't want others to peek.
Other insane measures that you can do to, keep yourself safe from spying eyes, is to detach your phone's internal microphone that way, nobody will be ever able to listen to anything. Now you might ask how the calling will go on? Well, plug in an earphone which has a microphone in it, if you have the luxury of a 3.5mm headphone jack.