A game like Tencent's PlayerUnknown's Battlegrounds needs no introduction. PUBG has over 200 million mobile players with over 30 million daily active users. Tencent is leaving no stone unturned to make sure the mobile players get the best experience, and the latest 0.11.0 is the significant part of it.
Although it's been a while since Tencent Game was working on to release the update to its main server post its release onto a beta server sometime back. And after a lot of anticipation Player's Unknown Battleground finally going to get a new zombie mode after its Vikendi map release, which was scheduled yesterday after the completion of game server maintenance.
Moreover, we haven't heard anything significant regarding the PUBG v0.11.0's playability, though it is apparently expected to take few more time taking the previous instances into account to go live.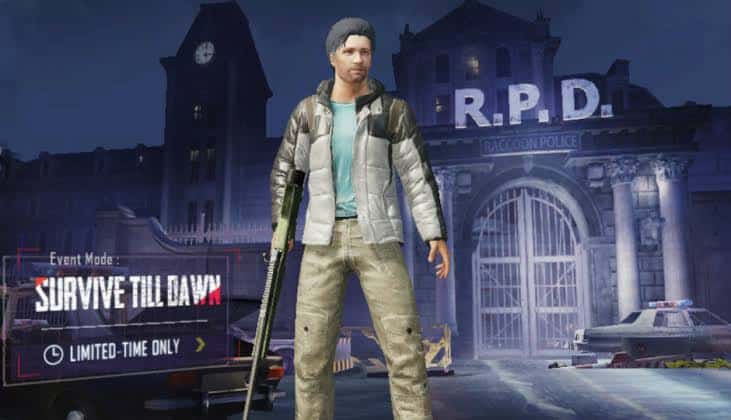 Talking about the update, "Survive Till Dawn" time-limited event mode was inspired by the famous PC game Resident Evil 2, which also brings a lot of additional perks along with the zombie mode. Apart from that features like weather effects including moonlight were also added in this new update. The game now includes Player Spaces, which incorporates all the details of an individual player and connection are organized in a separate screen.
MUST READ: Tencent Gaming Buddy: Best PUBG Mobile Emulator For PC (Download)
As it's based on the Resident Evil 2 theme, so players will also experience the main theme along with the background music in the app, and there is also an ability to push-to-talk in matches. PUBG Mobile 0.11.0 – Check out the latest features.
Here are all the features that PUBG Mobile v0.11.0 incorporates
Both the Android and iOS platforms have received different updates for 0.11.0. Let's take a more in-depth look into the update for both platforms.
The new Resident Evil 2 zombie mode is finally here – Zombie: Survive Till Dawn. It is a new time-limited event mode where players fight zombies and bosses from Resident Evil 2 and killing them gives items and resources.

Moonlight Weather to Vikendi has been added.

I have added player Spaces.

Addition of Resident Evil 2 theme and music to the main menu.

Sanhok is accessible in Arcade – Quick Match.
Performance Improvements
Match Results are now archived up to 1 month only.

Terrain display bugs for budget devices have been fixed. This is important due to the fact that android devices vary in performance and specs and this will enable a more uniform performance across devices.
The iOS update did get some additional features and fixes which are as follows:
New Anniversary emotes, avatars and frames has been added

Anniversary items are on sale till stocks last

Character image and Connections have been made visible on the profile.

New titles: "#1/100" (permanent) and "Survivor" (time-limited) have been added.

Shadows can now be disabled under settings to reduce battery usage and heat.

Some of the houses in Vikendi have been redesigned, and they do seem visually more appealing now

SMG and Assault Rifles War Modes now start with double the ammo, and this will make the starting period more survivable and fun, depending on whether you or your opponent get those guns.
The one common theme for both the Android and iOS updates is that it is geared towards providing the players with more gameplay options and cosmetic goods. This is an attempt to make sure that the players have a completely immersive experience and keep coming back to try out the new features and fun-filled cosmetics given out in the latest update. The back end performance fixes to make sure that there are no hiccups in the gaming experience.
And if your wondering to experience the same, then refer to the downloading links of both Android and iOS respectively. Make sure you turn on the unknown source option of both the devices before attempting the installation. You can also download PUBG Mobile APK+Data from here.