Lenovo's Tech World event always display what new technology is the company is working on. It showed us many futuristic concepts such as Shopping via AR, the Project Tango. Which is now even available to buy Online. They also have Data centers security tech, a foldable smartphone that they displayed last year, with Youtuber Meghan McCarthy folding the phone on her wrist and much more. But this time Lenovo has a Foldable tablet up next in its vision.
The foldable devices are part of Lenovo's Folio concept line, this time they have a Tablet, featuring a flexible display. With a resolution of 1440 x 1920. Which folds from being 5.5-inch and when unfolded goes up to 7.8-inches. How cool is that? We, think this might not house any internal flexible components as the Tablet has its already seamed folding point in the middle section.
The Tablet is powered by a rather old, but still, capable Qualcomm Snapdragon 800 Soc clocked at 2.2GHz, Running on Android 7.0. This device could be a hint of Lenovo's future Yoga Line-up of Tablets. That also does a lot of foldable stunts. There's no word on when this concept will be ready for consumers. But we think that is still a long way to go.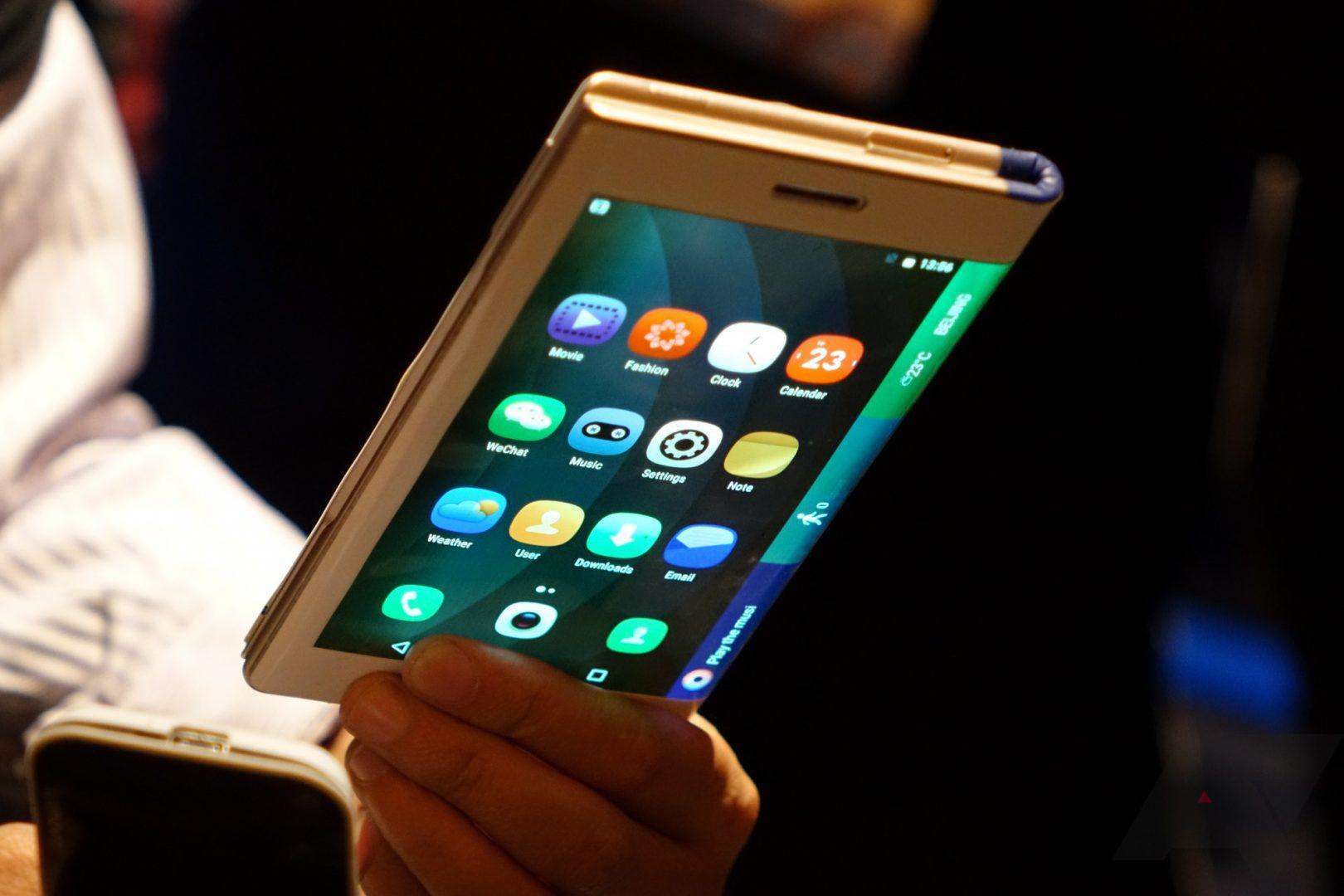 Lenovo's Motorola Division might help in to speed things up, as they bring a lot of innovation to the table. And are experts in going from concept tech to reality. Check those Moto-mods modular concept.  Earlier being called as Project Ara. Which Google didn't hand back to Motorola and kept for itself to fail. Samsung has also demonstrated similar concepts with their Flex Displays, but still can't figure out the internal components being safely flexible.
Looks like we still have to wait for a long time to experience true Modular Smartphones and Flexible displays.