Lenovo being a PC maker at heart is quite successful in other electronics as well but after making smartphones, smart health trackers, the company has jumped on to making smartwatches, but not fully fledged smartwatches as we see from Apple and Samsung. The watch here we're talking about is the Lenovo watch 9 which is an Analog Smartwatch, combining the classic design of a stylish swiss watch and offering lite Smart functions to make life easier.
Design: Classic but not premium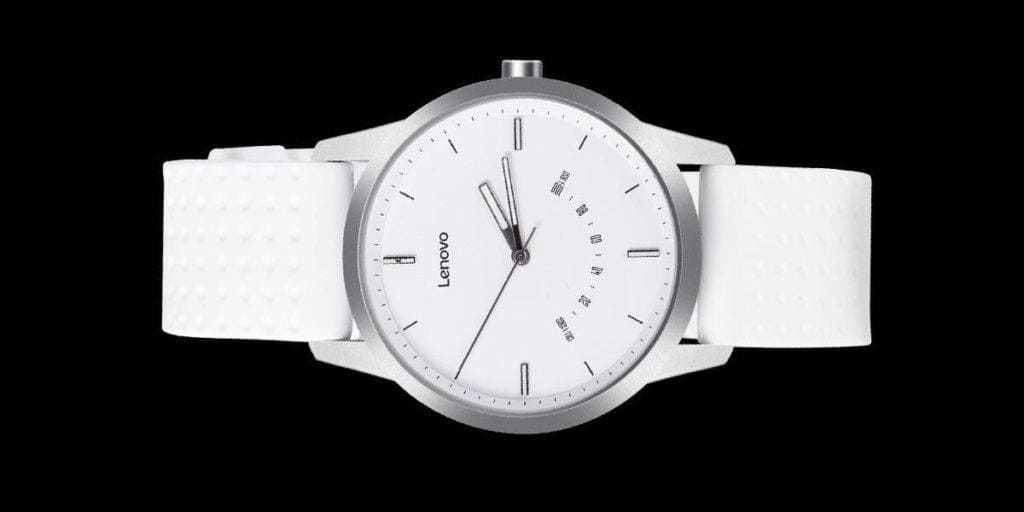 The watch features twelve, three, six and nine O'clock time indicators with two standard pointers which do glow in the dark. The front face is just silicon glass, not the most robust material but decent for the price band is full rubber and is decently elastic but it isn't soft as you would find on the Apple watch, but then again that Apple watch is pretty expensive.
And the watch is reasonably lightweight, but not too light to give a cheap feel to it. Yes, it is water resistant to 5ATM, but that's only applicable for a small and short dive. Moreover, the button is a little hard to press, but it isn't used that often. Overall a really good experience considering the price tag.
Specs
| | |
| --- | --- |
| Display | 1.5-inch Analog dial |
| OS | None |
| Body | Steel and Silicone Rubber |
| Compatibility | Android and iOS |
| Processor | Unknown |
| Dimensions & Weight | 22.30 x 2.00 x 1.12 cm , 55g |
| Storage | Reserved only for system |
| Battery Capacity | Replaceable CR2032 Battery |
| Battery Life | 1 year |
| Connectivity | Bluetooth 5.0 |
| IP Rating | IP67, 5ATM |
| Charging Method | Replaceable Battery |
The Lenovo watch 9 connects to your smartphone via Bluetooth 5.0, which is the newest one and is highly power efficient. The battery on the Watch 9 will last you for a whole year, as this one doesn't have a display to show anything to the user.
Lenovo Watch 9 Features
Do not disturb
Smart remainder
Remote camera shutter
Heart rate test via smartphone
Smart alarm
Step Counter
It comes with Lenovo's watch app for both Android and Apple's iOS and does have some basic functions you find in a smart band.
However, the most deceiving feature the watch promises are heart rate testing and the Lenovo watch 9 doesn't even have a heart rate sensor.  It expects you to believe to get your heart rate monitored from the App, which fires up the flash on your smartphone to get your heart rate, which is not a watch feature but should get the job done to some extent.
The remote camera snaps a picture from your smartphone's camera without touch your phone, just hit the watch's side button to capture a picture, during that remote shutter mode.
As the watch doesn't have any display to show any of your notification, it just vibrates to let you know about the same. You can also set up, which apps notification you're interested into and select just those apps only. This smartwatch can display(Via App) the time, dates, steps, distance, and calories clearly.
The app will also show you the Counted Steps as well as your Sleep details, but the sleep monitoring isn't that great on the Watch 9 but works really well. The CR2032 battery on the watch according to Lenovo can go up to a year, and the batteries are also replaceable.
Price and Availability
The Lenovo watch 9 retails for just $25 and in some online stores just for $22.99 as well and is a decent buy if you're okay with just let your notification dropping to you via just vibrations and don't want to worry about charging your watch. Currently, you can buy the Watch 9 on Gearbest at just $22.99 or INR 1400 approximately (Free Shipping).