Apple's iOS 12 is about to make it's debut soon on 4th of June, and the new iOS update is expected to bring a variety of new features, and some fresh design elements could also make its way with this update. Apart from that, you will several bug fixes and performance enhancements being made to the already fluidic iOS which sometimes puts android to shame. Moreover, in this post, you will find some Stock iOS 12 wallpapers which will breathe new life on your old iPhone but also give you the presence of the new iOS 12.
This includes the Stock iOS 12 Wallpapers as well as some wallpapers made by concept artists. On top of that, you can also glaze your eyes with the new iOS concept designs which are inspired by the recent leaks. You can find them here and take a look at how things might work on the new iOS 12 updates.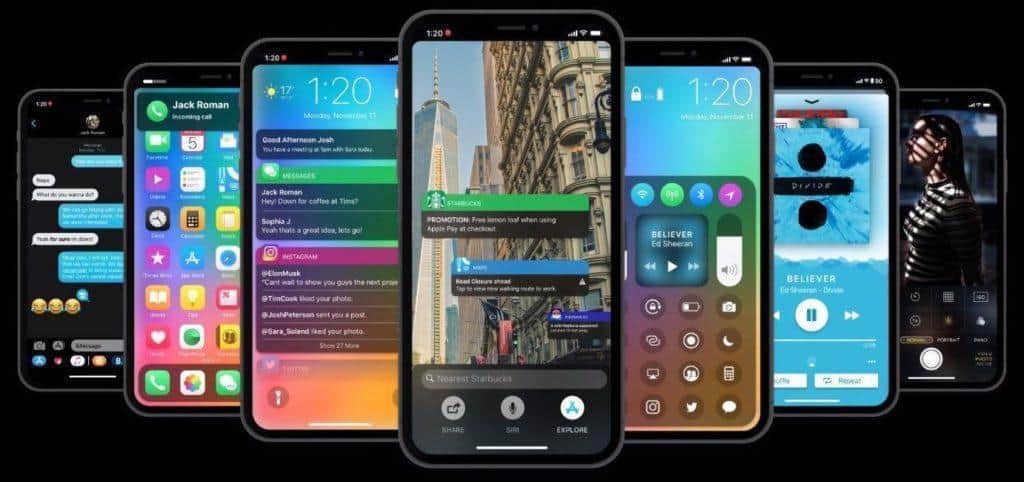 Even if you're an Android user, you can rock the new iOS 12 look, by downloading these wallpapers and then all you have to get is an iOS launcher, which will give the iOS style home-app layout. To dive more deeply into this customization, then you can also download a Lock-Screen app which will mimic the iOS style slide to unlock lock screen. Furthermore,  to complete the look further, you have to download the iOS style notification bar, and you will have the complete iOS look on your phone. A final touch could be simulating the notch, but it's not necessary.
Download New iOS 12 Stock Wallpapers 
Download New iOS 12 Concept Wallpapers
Download New iOS 12 Wallpapers by Facebook