The telecom giant Huawei just announced some new fitness trackers, the Band 2 and the Band 2 Pro. Both fitness trackers come with a lot of features. Such as the heart rate monitor, step counter, speed calculator, distance tracking and measurement. For detecting sleep patterns, you need to get the pro variant as it features Huawei TruSleep which is a virtual sleep hygiene and breathing tracker.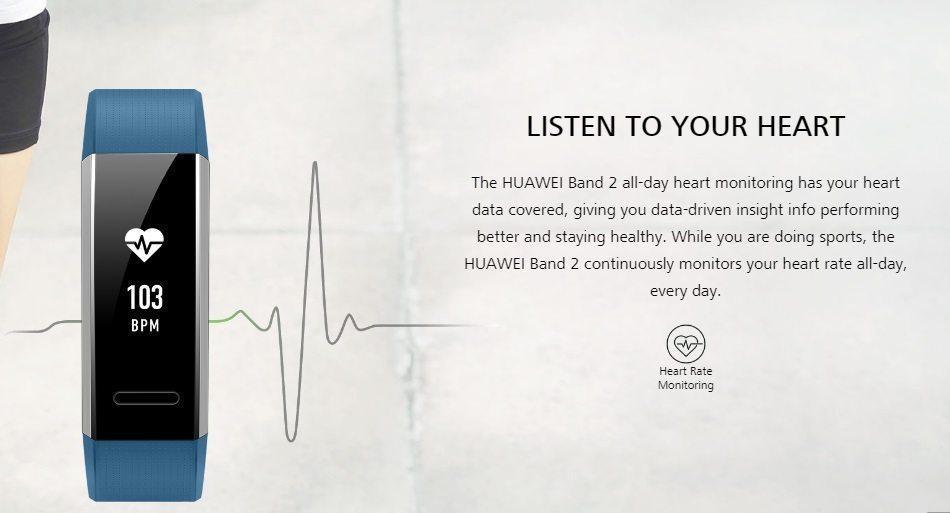 The Pro variant also has GPS along with continuous heart rate monitoring. And we also get a Huawei's Running Coach software as well. Another major feature it got is the VO2 max measurements, which rivals like the FitBit already feature. It is the Maximum rate of Oxygen Consumption as measured during high-incremental exercises. Measured in milliliters of oxygen used in one minute per kilogram of body weight. Its accuracy rate is said to be about 95%. Typical application for this is on a treadmill, the Band 2 Pro will prove a great companion to keep your heart rate in check.
The bands are water tight so, you can dive in the pool, use in the shower and so on. Both of them come with another Huawei's Training effect features, which shows you how much impact the last gym session made on your body. Rest sessions needed before next work-out basically to keep everything in flow as you proceed to the next set.
The prices and release dates are still unknown. But expect it to be priced similar to FitBit and Garmin vivo fit. They both look premium and come with all the features as the market leaders provides. And if priced right, it will surely bring some heat to the Fitbit.
You can also check out our list of the best budget fitness trackers available in India.