The best seller of all time, Rockstar's near and dear the GTA franchises, in particular with the GTA 5 (with more than $2 Billion in revenue). Now its sequel the GTA 6 has been rumored to be in the works for the last couple of years, and as each quarter passes, more and more rumors and leaks intensify, and the rumor mill again gives out various sneak peeks into what Rockstar could introduce with the next-gen GTA VI.
New leaks here: GTA 6 (Grand Theft Auto VI): Release Date, Maps, Location, And News
Moreover, the game's trailer is expected to come out in early 2018, and we start getting a clearer picture of what could happen with the next Grand theft auto, considering now rockstar listening for its fans, which could make a great impact on its gameplay.
Moreover, here are TOP 7 speculations and rumors about the GTA 6/VI:
1. FIRST-PERSON MODE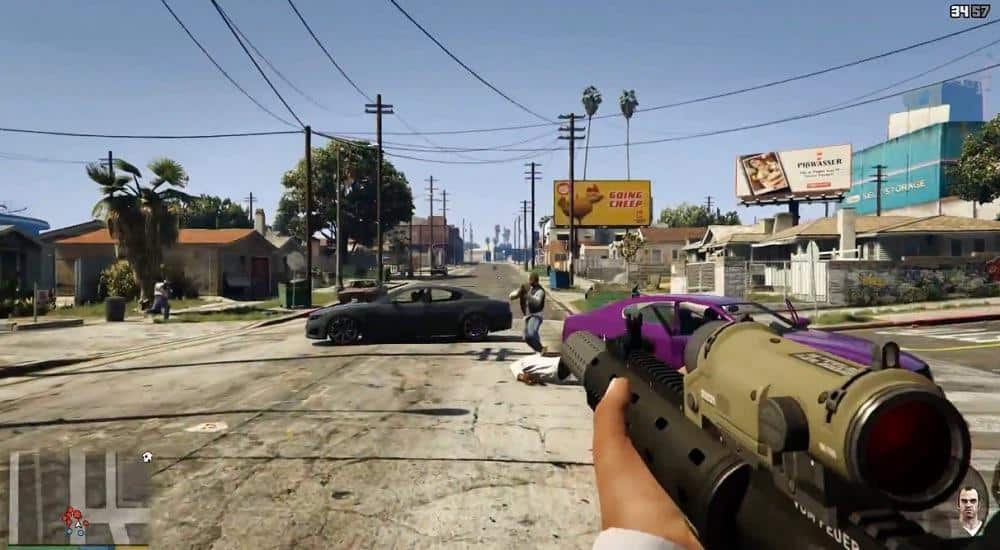 With GTA 5, Rockstar brought FPS like experience with it, and it was a huge success and was well-received by the community. The main reason it didn't suck because the GTA 5 map was super detailed, and the player had a good amount of stuff to interact with.
However, if compared to a real FPS like call-of-duty modern warfare, ghost, or similar, it still needs much work with its movement mechanics, which felt too artificial compared to COD. Moreover, not everyone would like the first-person view, so there will be a toggle to revert it into third-person like it was always since the beginning.
With GTA 6, Rockstar has a chance to improve on it, and if done perfectly, they could also gain many FPS fans as there's a lot of the first-person action in the game, and a more detailed map would be the icing on the cake.
2. All cities from the GTA franchise would be up to explore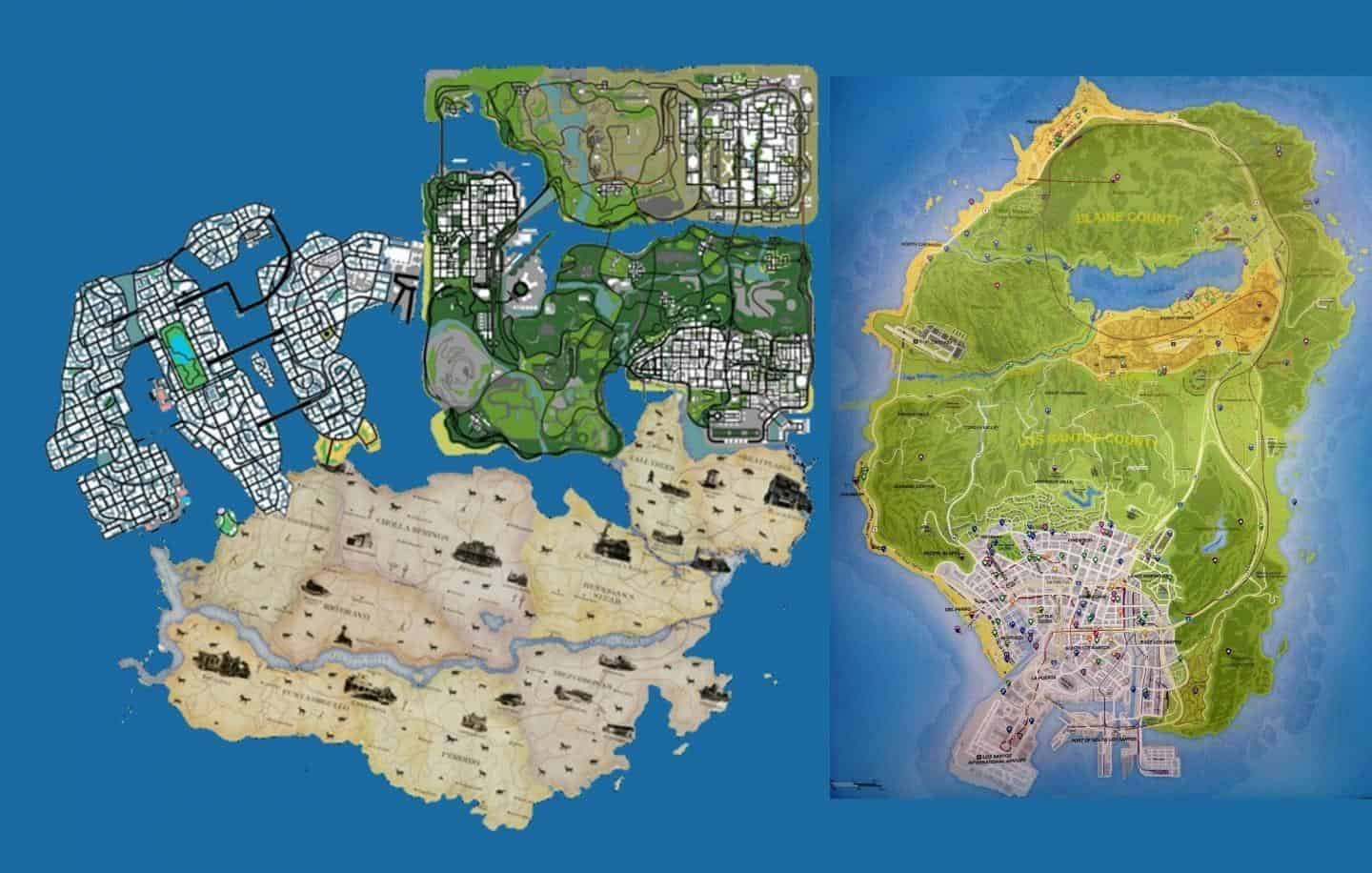 As the leading Open world franchise, GTA 6 is expected to have an area where the players have played them since their childhood. This feature would not only be very familiar to everyone. Still, it would also make the game's map astonishingly massive to explore, and it is also a good excuse to play the nostalgia card(if things went wrong for some reason).
From the old Liberty City(based on NYC) to the present Los Santos(based on LA and Beverly-hills region), GTA 6 is rumored to have them all, and it will be great to see every character from each city. Speaking of character's that is what the rumor mill says will also return.
3. All characters from previous titles will reunite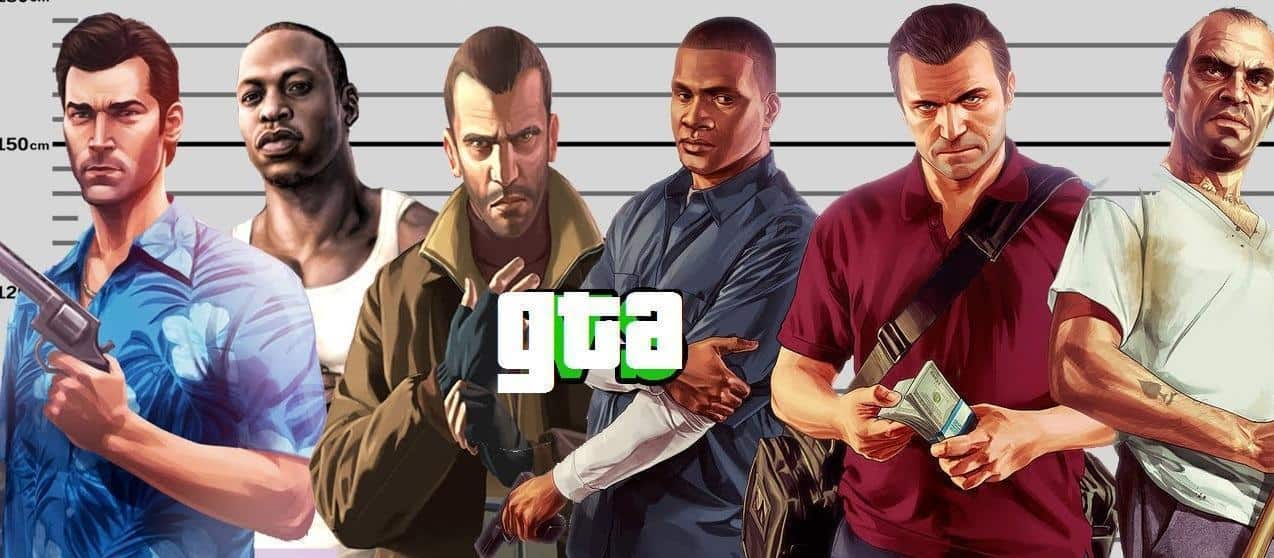 All the previous characters from Tommy to CJ and the trio from the GTA 5 that GTA fans love will probably again be alive in the GTA 6. However, we have already seen such a re-introduction of characters in the early series. For instance, in GTA San-Andreas, CJ has a mission to race with Claude from GTA 3.
Moreover, it would be even great if these characters were aged after this long journey and still has some last mission to complete before they die in GTA 6. This will be a cool addition to the game. Moreover, they will open up a much wider personality for players.
4. Support for Only Next-Gen consoles
This is scary as it would mean that the game will be limited to the X-box One S and the next-gen Sony Play station. Moreover, it will upset every PC gamer out there, which rockstar does not want.
Earlier in an interview with Rockstar, the company replied about PC released by saying they will do a PC version whenever technically and business-wise. Well, there's much more to it, and no wonder we still, even after seven years, do not have red dead redemption on PC. Not releasing it on PC will not fetch the studio and Rockstar more than a billion dollars.
5. The next map could probably be set in London
To wow our fancy's and explore the British countryside to the hassle of central London. The GTA 6 is rumored to be set in London this time around and was in much demand by millions of players because the first GTA was in the same region.
Moreover, it does not seem a lot to do in London, but surely you would get a good taste of English history and the queen, and the royal family's involvement could prove to be one heck of a blockbuster. With secret society's and their family ruling the city and you would take it down from them, will be a great plot.
6.  GTA 6 will be an Online Only game
This feature could be even worse for the next installment than a non-pc release, but again the prequel got a huge success and grossed over more than 500 million in revenue. So, it's big bucks when it comes to online-only, but still, a vast majority would not like this idea. Take, for example, the new NFS 2015 was online-only, and not many enjoyed it.
This aspect could only work if Rockstar is somehow able to make the Online experience stand-alone worth it. Player already like the multi-player mode of the game. Let's see how it goes with GTA VI.
The path towards GTA 6 is a pretty long one, with the first trailer coming out in early 2018, and the game could see a release in 2019 or even in 2020. Till then, stay tuned for more updates on GTA 6.