Google will soon allow you to filter your searches according to a specific filter, users have reported that when they perform a search for an app in the Google Play Store, they can see at the top section under the search bar, a keywords tab mentioning Free or paid apps, of what's being searched.
However, it doesn't show up every time, while for other searches it also showed a keyword filter which reads as no ads and top-rated apps, which also seems like a nice addition the filter section.
Also, Check- Google Play Store version 8.5.37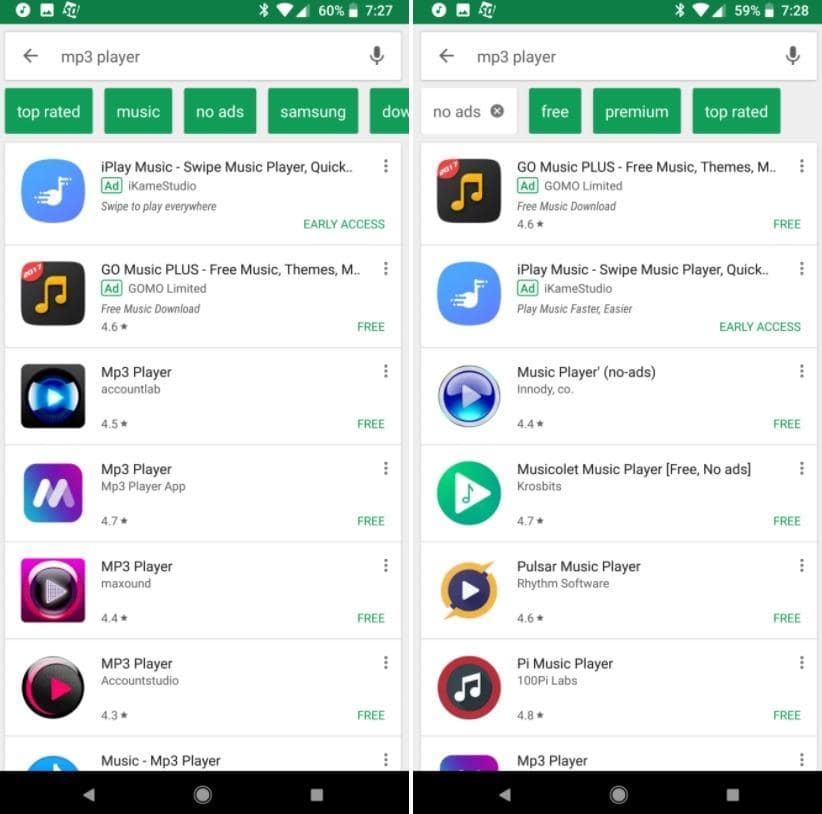 These filters have not been rolled out in an update yet but could have been enabled for some users for testing; they're not consistently visible on each and every search, that means Google is still developing the feature and playing around to fine-tune the search results. Which was much-needed to filter out the clones and present the users with the most relevant apps, according to the most top-rated, having the most downloads and should also mention the original app from the genre?
Moreover, this will make discovering apps an easier task than before and will filter out the garbage cloned apps from the Play Store. Apps should also be sorted out that contain micro-transactions such as many games have them and thus will alert the user about what they should expect from a game and it's free for a reason in the first place.
Lastly, it's still unknown when the global roll-out of this feature will begin, however, if it's a server-side toggle, which when enabled will show up on all devices having the latest Play Store.