Samsung's Galaxy S10 will be arriving in early 2019, and the rumors and leaks keep coming out as weeks pass by and now new information has surfaced about Samsung's 10th-anniversary phone. According to the South-Korean source TheBell reports the Galaxy S10 is confirmed to have a front Dual-Camera setup.
However, this doesn't mean that this will be only used for portrait mode selfies and such, but there are other use case scenarios as well, and the most obvious one comes to the mind is a faceID competitor. We have already seen a dual front camera setup on the Galaxy A8 2018 and the Galaxy S10 will use that same setup, but will also leverage its usability to beyond just getting good images and video from the front camera.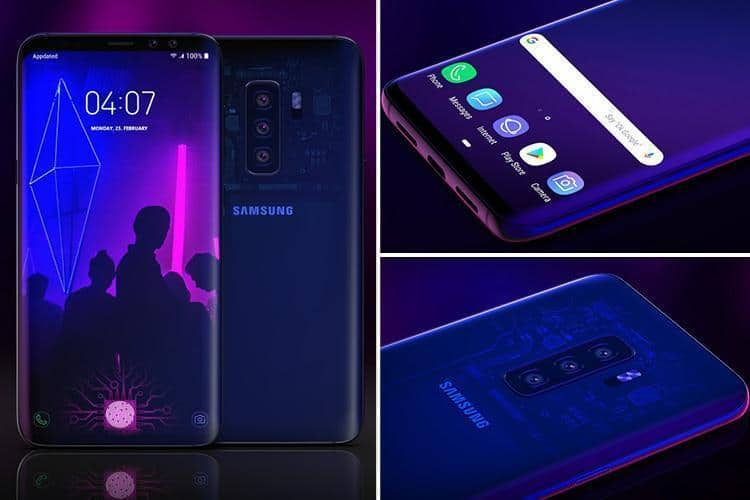 LG Electronics is also reported to be working on similar dual-front camera setup, and they might as well join the faceID killer bandwagon? Apart from that, the Galaxy S10 is also rumored to sport an in-display fingerprint reader, which hopefully will be as quick as traditional exposed fingerprint readers.
Also, the new set of camera's on the rear are in the cards this time and we might get a Huawei P20 Pro like Triple cameras on the Galaxy S10 this around. Moreover, a 3D rear sensor is also earlier reported by the bell, which could offer AR abilities to the S10. Under the hood, a Snapdragon 855, or maybe the Snapdragon 850 which was supposed to be launching by the end of 2018 might also end up on the Galaxy S10.