Duplicate files on your device not only occupy valuable storage space, but it also hampers system speed and performance. These identical files occupy on your system when you download or share the same file multiple times or when you take data backup of the same file on your device. You can manually find and remove these files from your device, but it usually takes a lot of time and effort. To deal with it, you can use duplicate file remover tools for instant and effective results. You can easily delete duplicate files and things with the app with just one click.
Use Duplicate Files Fixer: Duplicate Files Fixer is one such tool that offers numerous useful features to help you fix the problem. It provides instant and accurate results to recover valuable storage space and improve device performance.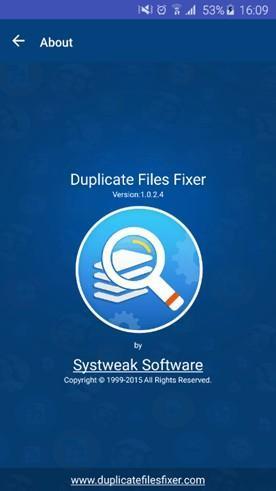 Features of the App
Multiple Scan Options: The app offers multiple scan options, including audio files, pictures, videos, and documents. You can select one of these options or a full scan mode to begin the scanning process. Multiple scan options are used to refine your search for instant results. When you choose full scan mode, it scans your entire device storage, including the SD card on it.
Scan Process: While using the app, you can expect quick and accurate results. The app works on smart techniques to examine your device and provide exact results. It is designed to find both similar and exact looking files on your device.
Scan Results: App display results in groups in auto-mark format. As a result, all last files of the groups remain marked to be deleted. Mark All except the last option allows you to mark the group's first files, and the "Unmark All" option helps you mark files manually. Here, you can back up your files on cloud servers using the built-in feature.  
Unmark Shortest File Location: This feature enables you to unmark those files from the group at the shortest file location on your device storage. It means it will keep those files marked at the longest file location, and further, it will delete them. Using this feature, you can quickly access your files from the identical file groups.
Ignore list: Once you add any file to the Ignore List, that data will be excluded from the app's scanning process. You can use this feature to keep your important files untouched.  
Scan filters: Scan filters are cautiously designed to refine your scanning process. You can select filters from the same name, same content, and the same size. You can further include 0-byte files and hidden files & folders to full scan process and document scan mode.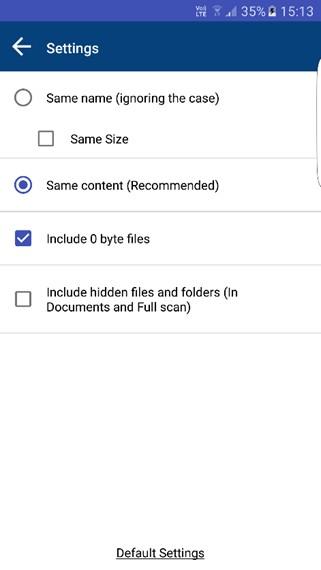 Multiple Language Support: To perform different tasks on this app, you can select your choice from various language options. App offers all primary language options to choose from.
Themes: While using the app, you can choose from Classic or Material themes to perform different tasks. The themes are designed to cater to a user base with different tastes and offer an intuitive and user-friendly interface.
Pros
Works on smart algorithms to provide accurate and instant results.

Offers various scan filters & scan options to refine your search.
Cons
Lack of cross-platform functionality. Not available for iOS.

Should be equipped with more themes.
The Verdict of the App: Duplicate Files Fixer is a sophisticated tool designed to cater to users around the world with different needs. It supports all file types and helps you de-duplicate your device efficiently. It is equipped with powerful search engines to find and clean all unnecessary files stored on your device in the form of duplicate content. It helps you recover lots of valuable storage space effortlessly to improve device performance.
Highly recommended!