2017 is going to be the year of Virtual reality, with more and more companies shifting their focus towards producing VR Headsets and VR content such as VR Games and Videos.
Gone are the days when the VR headsets used to cost a fortune, tons of VR headsets are available for Under 1000 rupees each of them have their own particular pros and cons but we have listed the best ones which will give you an immersive VR expensive without emptying your pockets.
Here are the best VR headsets you can buy under 1000rs with awesome Virtual Reality experience.
Best VR Headsets Under 1000 Rupees
1. ANT VR Headset
The ANT VR headset is compatible with devices from 4.5 inches to 6 inches, Here are the pros and cons of this VR headset.
Pros
Compatible with most of the smartphones
Premium build quality
Great lens qualities
100-degree viewing experience
Lenovo's Theatre VR technology
6 Month's warranty
Cons
Google cardboard app not supported
phone holding mechanism could have been better
2. Zebronics ZEB VR Headset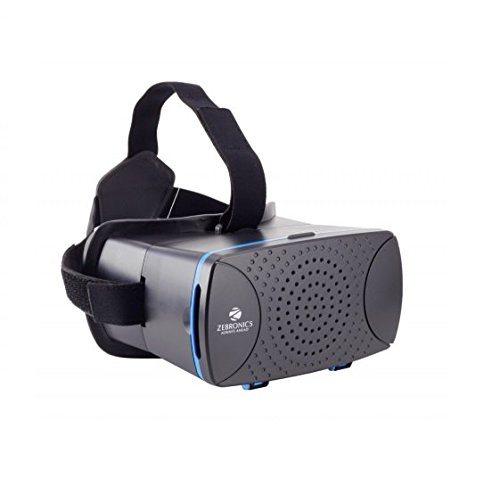 Zebronics ZEB VR headset is one of the most selling VR headsets, it is compatible with smartphones with display sizes from 4.7 inches to 5.5 inches.
Here are the pros and cons of Zebronics ZEB VR headset.
Pros
Superb build quality
Based on Google cardboard
Very comfortable
Magnet trigger
Support for adjusting focal length and pupil distance
Immersive viewing experience
Cons
lens quality is not that good
3. YOU-VR Box 2.0 Headset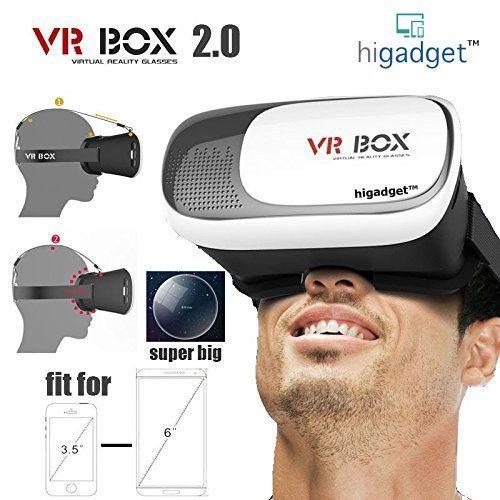 The YOU-VR VR headset is compatible with a wide range of smartphones, Here are the pros and cons of YOU-VR headset.
Pros
Great build quality
Good quality lenses
Wide compatibility
T-Shaped straps
Comfortable
Immersive viewing
Best for under 500 rupees
Cons
4. JagZee 3D VR Headset
JagZee Vr Headset is one of best VR headset available under 1000 rupees, the headset is fully compatible with Windows and iOS and offers compatibility with devices of display sizes 3.5-6 inches.
Here are the pros and cons of this VR headset.
Pros
Very light and comfortable
Compatible with iOS and Android
High-quality lenses
Adjustable straps
Compatible with smartphones from 3.5-6.0 inches
Cons
5. HiGadget VR Headset
HiGadget VR is a premium looking VR headset which is compatible with both iOS and Android smartphones with displays measuring 4.7-6.0 inches.
Here are the pros and cons of this VR headset.
Pros
Premium looks
Made of high-quality materials
Lightweight
ABS to counter dizziness
Can be used for a longer period
Cons
Straps not that comfortable
6. ShineCon Smart VR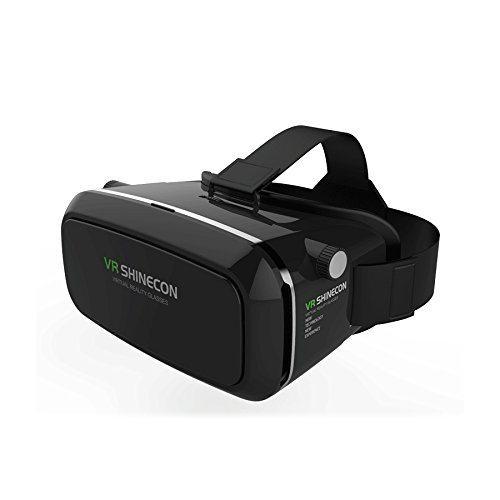 ShineCon VR headset offers a rich virtual reality at a very affordable price, the VR headset is compatible with almost every smartphone and also works perfectly on Android as well as iOS.
Here are the pros and cons of this VR headset.
Pros
Lightweight
Very comfortable
Good quality lenses
Immersive VR experience
Compatible with most of the smartphones
Cons