Asus recently announced its partnership with the huge gaming giant, Tencent Games for its upcoming Asus ROG Phone 2 and hence it will be made sure that games like PUBG may support 120Hz Refresh Rate soon after the phone launches and it may be exclusive to the ROG Phone 2. Currently, The Razor Phone 2 is the champion in the refresh rate contest with a refresh rate of 120Hz offering a smooth performance overall, and Asus is targetting it with it's Asus ROG Phone 2.
Today according to a post translated by Google Translate, On Weibo, The Asus ROG Weibo Page posted that the upcoming Asus ROG Phone 2 will be sporting a snappy 120Hz Refresh Rate similar to the one seen on the Razor Phone 2. Asus also announced that they have worked with the developers of the game "Under the One Man" to support the all-new and massive refresh rate of 120Hz and soon many more games would be added to the list.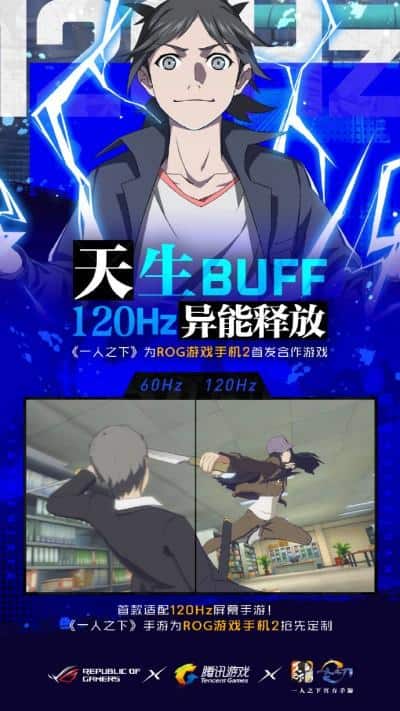 While the company reveals nothing else officially, we can surely guess some specifications of the upcoming ROG phone. As it is a gaming phone, it will surely be powered by the Qualcomm Snapdragon 855 Chipset. It will also have a screen with 120Hz Refresh Rate, 8/12 GB of RAM, some additional gaming buttons, some amazing peripherals such as the ones seen on the Asus ROG Phone and definitely a side mounted port for accessories such as the headphone jack, cooling pad, and more.
There has been a rumor that the upcoming Asus ROG Phone will be launched in July 2019, but it isn't confirmed yet, there has been no word from the company on it nor the pricing, so make sure you keep visiting TheLeaker for more information.