YouTube has now become a go-to platform for TV for a daily dose of entertainment as you get on-demand content with just a tap. More than 1.2 Billion hours of videos are being watched on YouTube every week and each minute more than 100 hours of videos are uploaded daily. The platform has grown tremendously since the last couple of years and has replaced watching TV for some people. However, maintaining such a massive database of videos is not cheap, and so for this, YouTube shows you ads to generate revenue and buy data centers to keep more videos roll in.
But sometimes it gets annoying seeing ads popping up now and then. And after witnessing several changes in policies of YouTube since then and almost before ever YouTube video you play a non-skippable ads shows-up in many regions, which might ruin the experience for some. Even for longer videos, you'll find ads in between the videos as well.
The current YouTube app on mobile phones doesn't allow you to turn-off lights while watching a video, thus dimming all the undesired surroundings and especially the white background of the app or any dark mode is also not present, which has been already implemented on the website/web app of YouTube. Earlier it was reported that YouTube is working on the very same feature which allows you to go dark even on the app. However, there were many bugs, and thus the feature is present on the app but sadly disabled.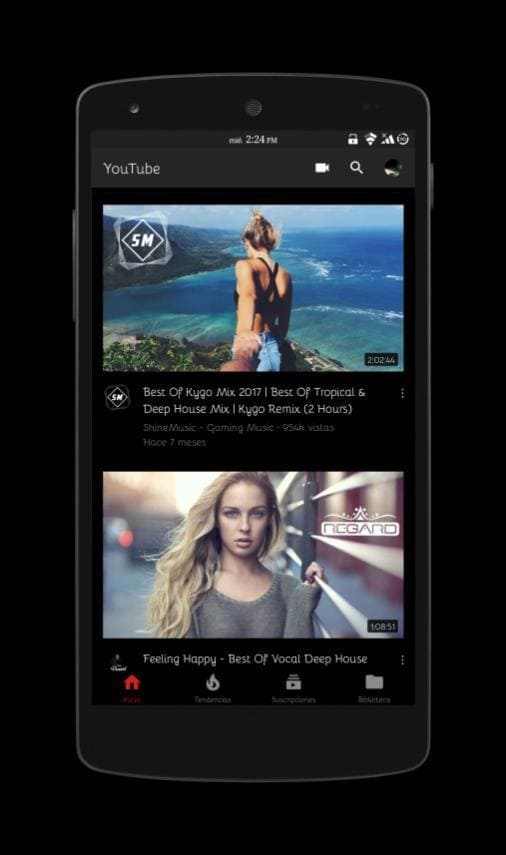 But a developer from XDA who goes by the name _ has created a modded YouTube app which gets you these features. And also along with that, the app also supports background audio playback which is a YouTube Red exclusive feature.
So, to get all these exciting features on your smartphone's YouTube app, you need to download the YouTube Modded APK file.
Download YouTube Modded APK file ROOTED with the dark background, No ads and background Playback support
Download the YouTube Modded APK file NON-ROOTED (With No ads and Background Playback support)
microG Project for YouTube APK 
[Note: The microG app is used to use a certain feature of Google Play Services, and in this case, we're using a Google app's sign-in for youtube, and if you require to log in, then the microG app will help]
Install the Modded YouTube APK
Firstly, Download the one which is for a Rooted, and one is for a Non-Rooted device so download accordingly. Or else the rooted version of the APK won't even install on your Android smartphone.
It is as simple as sideloading any APK file
However, if you face any issues while installing such as the installing from Unknown Sources error
Then head over to Settings > Security > and scroll down to Unknown Sources option and enable it
That's it you're done, and now you can enjoy YouTube at night without the white background bleeding in.