Microsoft Xbox One S and Sony PlayStation 4 Slim are available at crazy prices on ongoing steal deals. Gaming Consoles have their importance in the market, we know that they can't be compared to the custom made PC's but still, they have a lot to offer at a comparatively lesser price. If you want to jump to the deals page, then read the buttom section of this article.
So we are back with an another mouth-watering deal for you and this time on the Gaming Console. Websites like Walmart and Amazon are offering crazy discounts on the Microsoft Xbox One S and SONY PlayStation 4 Slim Gaming consoles. Let's check out the what you are getting in this deal and what you are paying for it.
Xbox One S is a popular Gaming console on a global level and has also replaced the Xbox One in the market. It has the potential to render media in 4K resolution. On eBay, a seller called "Antonline" was offering Xbox One S(500GB) bundled with Battlefield 1 + Destiny 2 and three months of Xbox Live subscription for a price tag of approximately 230$ but that eBay deal is not gone so we suggest you grab this Walkmart XBox One S 500GB deal as soon as possible.
On Walmart, the Xbox One S(500GB) bundled with Battlefield 1 is offered for around 200$, the regular price for this deal is 250$. So in overall, you are getting a discount of 50$. Let me recall you, Xbox One S is powered by an AMD Jaguar Octa-Core processor and has 12 compute units for gaming. The Console comes with 8GB of RAM.
In some terms, Xbox One S can't match the performance level of PlayStation 4 Slim as Xbox packs DDR3 RAM while PlayStation has DDR5 RAM. However, 4K HDR is supported on both gaming consoles. You can also get the Sony PlayStation 4 Slim for a discounted price of 290$.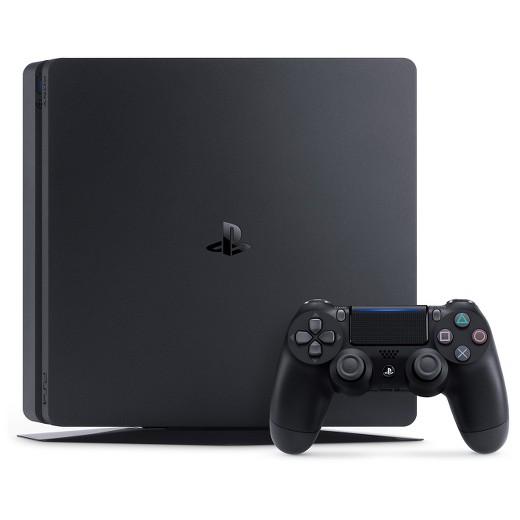 Buy Xbox One S(500GB) with Battlefield 1