Nokia has earlier launched it's Nokia 6 smartphone in India, and because of Nokia's well-established goodwill, it is doing good in the market. If you don't know then Nokia has already confirmed Android P update for its current smartphone lineup, and today's article is an update only, but talking about Android P will be way too early.
However, instead, we are having a good news for all the Nokia 6 users as the latest update is rolling out for it. Let's check out what this update brings to the device.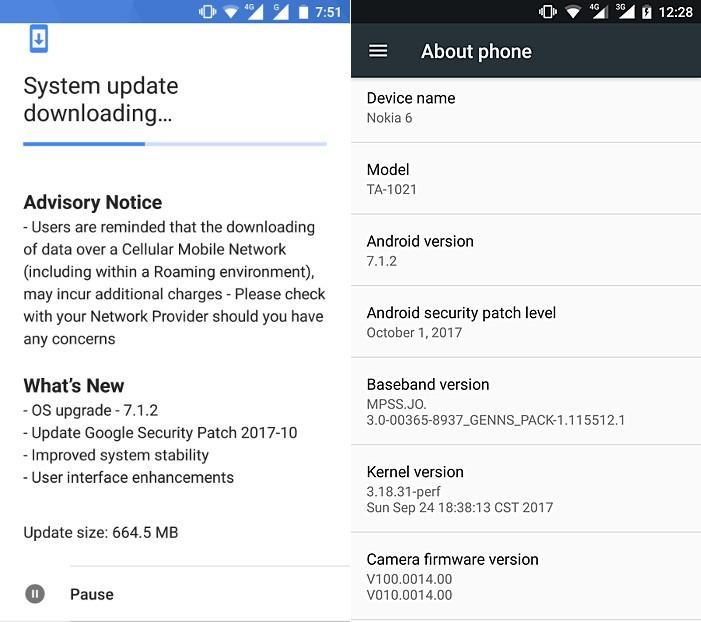 Nokia 6 is receiving an update which is neither too small nor too big, it weighs at 645MB and is yet rolled out in limited countries including Sri Lanka, Netherlands, etc. It is an OTA type update and brings many improvements to the device including October security patch which ensures that no infected malicious file will affect the device. The update brings Android 7.1.2 Nougat to the device as it was earlier running on the Android 7.1.1 Nougat.
As per the changelog of the update, it brings stability to the device which means you can expect some solved performance issues or better multi-tasking, minor UI changes have also been implemented, etc.
You can soon expect this update to roll out in India as well. There is no mention about Blueborne vulnerability which means we still are not confirmed that the device is protected against Blueborne or not. Nokia will soon roll out this update for their other smartphones as well. For further updates stay tuned.