A summary of the Kodi 18.0 release and the plethora of features and updates it brings along with it.
Kodi is a household name when it comes to sharing content across the home. Kodi is an open source media center for media sharing for a seamless experience across multiple devices. Running on different platforms. Kodi started life back in 2002 as the Xbox media player and has evolved beyond recognition from its inception. Recently, Kodi 18.0 stable version, also known as Kodi Leia was released, and it was a long-awaited development for users. Let's have a peek into what Kodi 18.0 stable update means for the users
Kodi has fixed the minor bugs and stability issues that were found in its last release.

The major shift has been in the addition of the 'Games window in the GUI and host of other features to support the gaming functionality. The addition of the game window is in the league to popular demand of gaming across devices. Kodi has also added a RetroPlayer and emulator functionalities for added benefit.

Addition of Live TV and Personal Video Recorder for a more engaging and immersive content consumption experience for users.

Kodi 18.0 also brings in Add-ons Frameworks, API and manager

There have also been improvements done to the Input Manager and Input APIs.

GUI engine has also been updated along with the addition of new skins- Estuary & Estouchy

A host of new features and updates to Platform independent playback

Music Library has been updated both in terms of functionality and interface.

Several of the updates done at the back end has been geared towards opening up possibilities regarding Android development.

Audio Engine has also seen some minor changes and provides an improvement in terms of performance in comparison to the last release.

Kodi now provides more scope regarding development for both iOS and Linux.

Crash issues noted in the last release have been fixed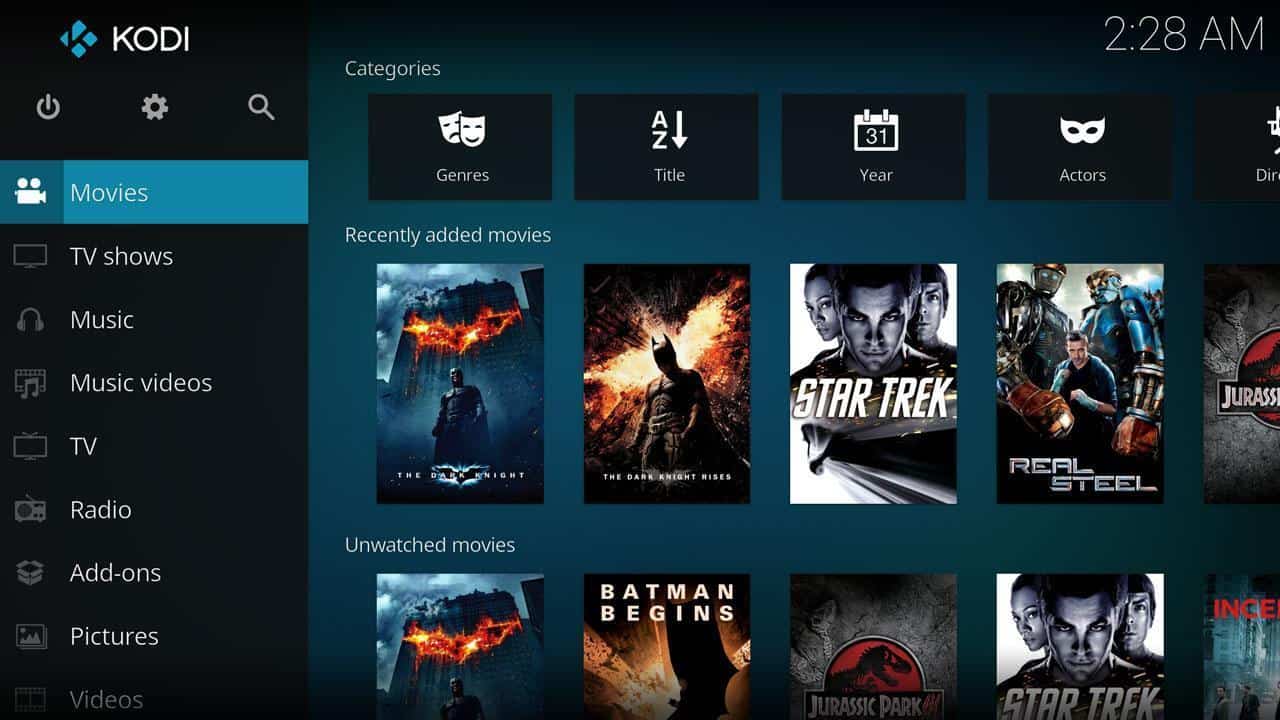 Given the Kodi 18.0 is a new release it remains to be seen how it performs and in regards to its stability and interactions issues with Add-ons. However, from a first glance, Kodi 18.0 seems to be vastly improved and having more opportunities and functionalities when it comes to development. Here's the official changelog of Kodi 18.0 stable release.
Approaching 10,000 commits (code chunks changed)
More than 3000 pull-requests (collection of commits that were included in one go)
Nearly 9,000 changed files
Almost half a million line of code added, and much the same number removed
Over 36 open source developers
A lot of dedicated free time conceiving, designing, developing and testing these changes (and all the infrastructure you see around them, including this web site)
Quite literally many, many cases of beer and wine
Here are the links to download Kodi 18.0 stable release for every platform.
Android: ARMV7A (32BIT) ARMV8A (64BIT) GOOGLE PLAY
Windows: WINDOWS STORE INSTALLER (64BIT) INSTALLER (32BIT)
MacOS: INSTALLER (64BIT)
iOS (iPhone and iPad): DEB FILE (ARM) DEB FILE (ARM64)