The new game by the makers of Clash of Clans, Battle Royale, The Brawl Stars is the latest game developed by Supercell which is a cross-platform multiplayer video game. This game has been trending on the internet since the launch, and many people have started to love this game. In this game, people select one of the available brawlers for each game and fight against each other, either in single player or by joining clubs.
Meet Carl:
This game had recently launched a new update in which the game bought some changes and brawlers. This update introduces a new brawler named "Carl." Carl is a super rare brawler who wields a pickaxe as if it is a boomerang.   Carl can chuck it on an enemy who hits the enemy twice before rethrowing it, but if his pickaxe goes and hits an obstacle, it would return even at a faster speed.
Super Ability: Carl's Super Ability is named as Tailspin and what it actually does is, it damages the surrounding as on using this ability, Carl's cart will go on a tailspin temporarily damaging the nearby opponents. He increases his speed and starts to rotate his Pickaxe 360degrees damaging everyone around him.
Star Power: Carl's Star Power is Power Throw which allows him to return and travel faster by increasing his flight speed
New Game Mode: Siege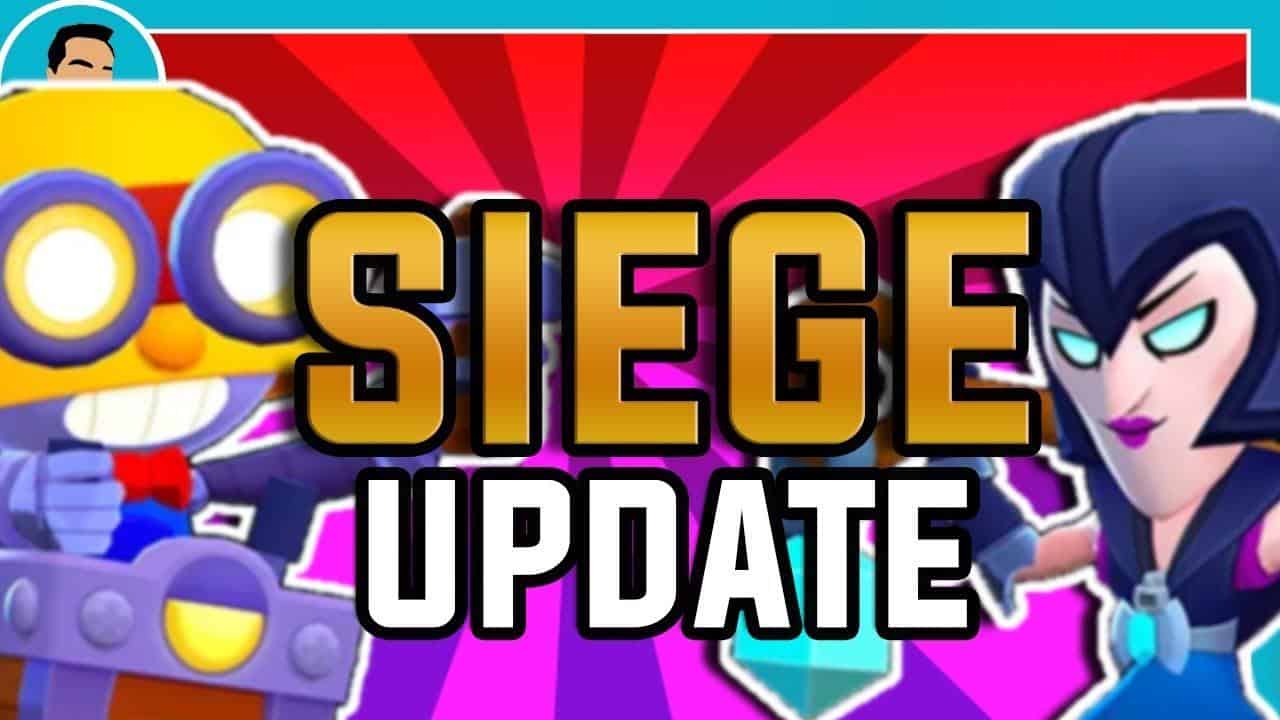 This thing is what for everyone was waiting for, an 3 vs. 3 modes named Siege in which, Each team ould have a home base, and the goal would be to destroy the enemy's home base. There would be the appearance of 'bolts' in the map, which both the teams would have to collect. Then the teams could use these bolts to construct a 'Robo.' The team could help the Robo to enter and destroy the enemy base.
This game mode would last longer than the other modes, and thus it would have Double Rewards, Trophies and XP's. It would have a new game environment with 3 new maps to play.
Game Balances:
In the Heist, the health of the safe has been increased from 36000 to 40000
Robo- After Robo engraving in the robot rumble, they would primarily target the safe.
Amount of Healing Mushrooms spawning has been decreased.
Increased radius of brawler items from 1 to 1.33 tiles.
New Maps:
4 new Maps added to the showdown
7 new Maps added to Gem Grabs
1 new Map added to Brawl ball
Bugs and Sound Fixes:
New Visual and sound effects such as Pam, Barley, Penny, etc. have been added.
Respawn Timer Bug Fixed.
Boss Struck Bug Fixed
Friendly Game- Max Power Bug Fixed
If you want to sideload the game, then you can download the completely safe Brawl Stars APK update from APKMirror here.