New PC games arrive on numerous platforms at a dizzying rate these days, making it impossible to keep up with them all. However, we've thankfully separated the wheat from the chaff when it comes to recent PC releases. I wish someone would have done this for me when I was recently searching for some of the latest casino games with the best odds, but that's irrelevant here. So, below, you'll find a list of every new PC game that you should be saving your money for to play with your pals. So, take a seat (here's one below), sit back, and work your way through these beautiful games with your friends.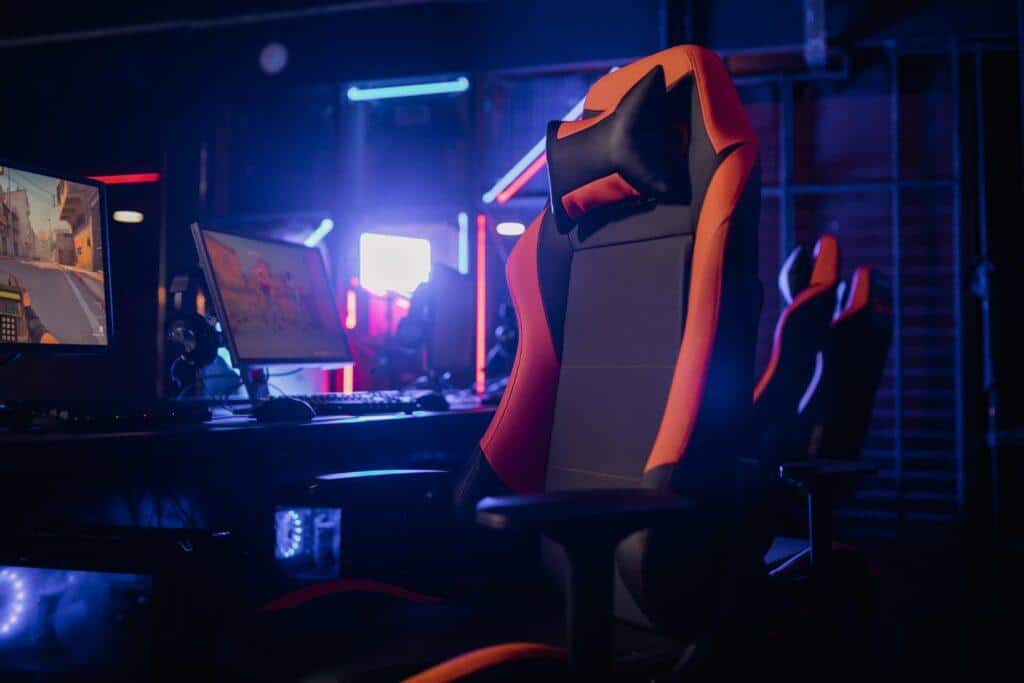 Dying Light 2

– In the city of Villedor, where infected residents fend off their imminent metamorphosis under blazing UV lights, the long-awaited sequel to Techland's co-op zombie game takes place. Aiden, a pilgrim from beyond the city borders, is hunting for his sister and needs the factions of Villedor to help him; therefore, you'll be pushing zombies away nightly to help them out.
World of Tanks

– Even though

World of Tanks

was released over ten years ago,

the free-to-play

PvP vehicle warfare game continues to evolve and grow into one of the best multiplayer PC games. With its thriving servers and global player base, you'll never have trouble finding a squad to play with whenever you feel the urge to get into a tank and blow everything up.
Elden Ring

–

Dark Souls

creator FromSoftware's next fantasy gauntlet is fantastic. Unfortunately, the transition to an open world isn't effective, but this is still a massive, fascinating new game from a studio unrivaled in the branch of the action RPG genre it pioneered.
The Witcher 3: Wild Hunt

– Like excellent wine,

The Witcher 3: Wild Hunt

is getting better with age. It's still one of the most spectacular open world games that's ever existed, even after several years on the market.
Adventures of Pip

– Despite the game's limited armament and power-ups, it has a lot of heart and charm because of its unique premise, beautiful scenery, and enjoyable gameplay.
Blade & Soul

– There are several MMORPGs to choose from, each with its aesthetics, combat, and lore.

Blade & Soul

transports you to a fantasy realm

inspired by martial arts

and Wuxia tales. There are plenty of dungeons and raids to conquer, as well as robust player-versus-player systems to push you to improve your skills.
Alan Wake Remastered

– In this enhanced edition of

Alan Wake

, which includes two DLC packs, you can return to Bright Falls. To get away from it all, you embark on a journey to what appears to be a lovely little village. However, when Alan's wife goes missing and Shadow creatures invade Bright Falls, he faces new and more challenging obstacles.
Valorant

–

Valorant

, Riot Games' 5v5 shooter, may not have been around for very long, but it has taken the world by storm. Due to its maps and action,

Counter-Strike: Global Offensive

players may notice a few nostalgic similarities.
Escape from Tarkov

–

Escape from Tarkov

is a challenging online game for your PC that promises everything from adrenaline rushes to the sickening feeling that someone is following you while you try to, well, escape from the map.
 God of War

– God of War, from Santa Monica Studios, has finally arrived on PC, allowing us to go across Midgard with protagonist Kratos and his son Atreus. The duo encounters and battles numerous great Norse legends and gods along their quest across the game's vast open universe.
 Halo Infinite

– Despite several player complaints about

Halo Infinite

's multiplayer component – primarily owing to its complicated ranking system and gritty battle pass – it delivers sharp, exciting FPS gameplay.
 Ghostrunner

– Ultraviolence and furious action collide in this post-apocalyptic dystopian game. This FPP isn't for the faint of heart; it's tense, intense, and you'll almost certainly die attempting to beat it again and again.
 Batman: Arkham City

– You'll enjoy

Batman: Arkham City

if you enjoyed

Batman: Arkham Asylum

. Developer Rocksteady Studios borrowed everything that worked in

Asylum

.
 Brawlhalla

– Although

Brawlhalla

is based on Nintendo's

Super Smash Bros.

series, it has a few cool twists that give it its flavor. This fighting game lets you knuckle down in four-player competitive fights to knock your opponent off the platform to collect points.
 Psychonauts 2

– It's much more exciting to play as Raz the second time around, thanks to new and more adjustable psychic powers. Furthermore, each unique area and collection of adversaries look beautiful because of the increased capabilities of a current PC.
 Fortnite

–

Fortnite

is an obvious option in this list of the top online games for PC, and it's a no-brainer for many. The free-to-play battle royale game from Epic Games is fantastic, especially if you enjoy open-world action.
 PUBG

–

PlayerUnknown's Battlegrounds

, or

PUBG

, is the most popular and well-known battle royale game available. Several games are similar to

PUBG

, but

PUBG

has remained at the top because it contains excellent gameplay components that are highly addictive.
 Monster Hunter Rise

– As a rookie hunter tasked with protecting the village of Kamura from stampeding hordes of monsters, you'll solve puzzles and rush across magnificent landscapes as you work your way through challenging hunts.
 Valheim

– You and your Viking companions begin in a meadow. Still, they must proceed through diverse biomes by slaying opponents and finding manufacturing materials to improve their armor and weapons.
 Deathloop

– If you've ever wondered what Groundhog Day might look like as a video game, now you can find out.

Deathloop

, from the creators of the

Dishonored

series, adds a strategic element to the first-person shooter genre.