Update: Samsung Galaxy S6 Edge running Nougat receives WiFi certification
The Samsung Galaxy S6 edge devices are all set to receive the Nougat update as devices with model number(Model number- SM-G925A, SM-G925S, SM-G925K, SM-G925F, SM-G9250, SM-G925L, SM-G925W8, SM-G925P, SM-G925R4, SM-G925T, SM-G925T, SM-G925I, SM-G925FQ, SM-G925X, SC-04G, SCV31, 404SC, SM-G925R7, and SM-G925R6) and Android version 7.0 has been certified by the WiFi Alliance (WFA).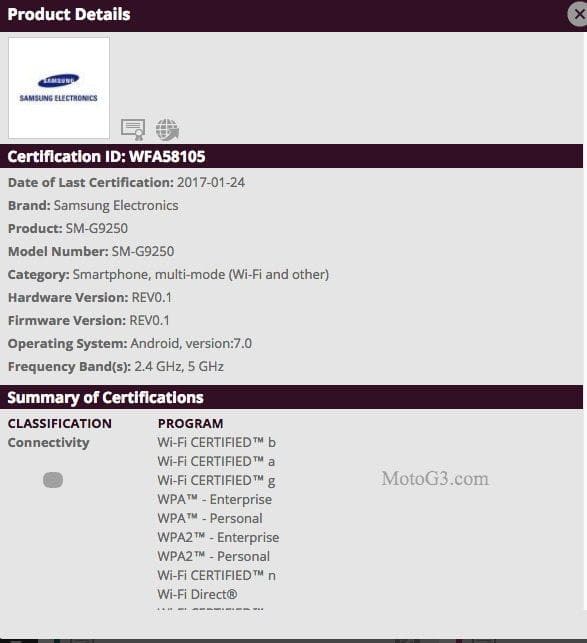 Samsung Galaxy S6 (Model number-SM-G9200, SM-G920R6, SM-G9208/SS, SM-G920R4, S M-G9208, SM-S907VL, SM-G920R7, SM-G920P, SM-S906L, SM-G9208, SM-G9209, SM-G920V) running Android Nougat 7.0 has now Wifi certified. Which means users of Galaxy S6 will soon be able to download Android Nougat update.
So as the final developer preview of the latest Android version that is the Android 7.0 or the Android Nougat has been released speculations about the upcoming major update from the house of Google are more than ever, there is only a single question in every Android users mind and that is when my phone will get to taste the Nougat update. So before we start the journey as to which company is going to be the first in the race when it comes to releasing the latest update, let's just first get the overview of the latest delight from the fellas back at Google.
Android Nougat comes with several much-needed features and under the hood changes which makes the overall android experience more sweet, seamless and sophisticated. The UI has been simpler yet it still comes out as elegant, several new features such as Daydream VR, Vulkan API support will come bundled along with Nougat.
Some of the noteworthy latest features in Android Nougat are –
Quick Switch
Enhanced Multi-Window
Better UI
Notifications are more interactive
Vulkan API support
Daydream VR
Google's latest messaging App "ALLO"
Google ' all new video calling App "DUO"
Seamless updates
Brand new "Cat catching" Easter egg
New Google Camera
Sustained Performance Mode
Multi-Locale Mode for Polyglot Language Support.
Overall Android Nougat is a much-needed update which was released a motive to make the user experience smoother and more productive by providing several eye-catching features but yet keeping it all simple for the end user, And after getting hands on with android nougat on a Nexus 5x our team can assure you that you won't be disappointed by this latest iteration from the Sundar Pichai headed Google.
ANDROID NOUGAT UPDATE – WHEN WILL I GET IT?
Now let's take a look at how much time would Users have to wait before they can get their hands on the latest Sweet from Google, We will take into considerations the brand's history of rolling updates and all So that we can have a pretty much accurate estimate as to when would you guys get the latest update.
LG ANDROID 7.0 NOUGAT Update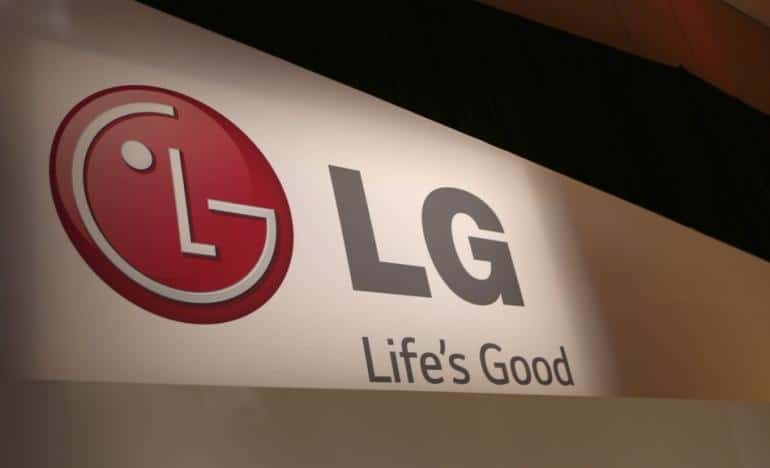 When it comes to providing latest Android updates to its users LG has been pretty spot on for years now. When Android Marshmallow was released last year the then flagship LG G4 received the update within 2 months of the release of update by Google. So it's safe to say that LG users would get a taste of Nougat in mid-December 2016.
But LG is trying really hard to gather a solid share in the highly competitive Android Market, so Users can expect the Update a little early if everything goes right for the LG.
Here is the list of LG devices which are going to get Android 7.0 Nougat
LG G5
LG G4
LG G4 Stylus
LG V10
LG V20(Out of the box)
LG X Cam
LG X Power
LG X Screen
LG X Mach
LG X Style
LG K10
LG K8
LG K7
Note- The updated timeline may vary according to the carrier if your LG device is Carrier Locked.
Expected Timeline- (Mid November To early December according to LG's History of providing updates)
Follow LG Mobile for more updates – LG Mobile
HTC ANDROID 7.0 NOUGAT UPDATE
HTC has also been pretty fast when it comes to providing the latest update to its users, Whether it was the lollipop or the marshmallow update the HTC devices were among the first ones to receive the update, As a Fact the One M9 received the Marshmallow update in less than 60 days of the official release and so if history is to be considered the current High-End HTC users can expect an update around two months after the public release of Android Nougat.
List of HTC devices which will receive the Nougat Update.
HTC 10
HTC One A9
HTC One M9
These Devices have been officially confirmed by HTC in a tweet.
Expected Timeline- (Under the best possible Circumstances, The confirmed Devices would be Receiving the update in Mid November 2016)
Follow HTC on Twitter for more Updates- HTC
SAMSUNG ANDROID 7.0 NOUGAT UPDATE
Samsung is not so rapid when compared to the likes of HTC and LG, and it's highly unlikely that Samsung would change its history of providing Updates.
At the time of Marshmallow, there was a time buffer of 5 months before the first Samsung phone to receive the update that is the Verizon Galaxy Note 5 received the marshmallow update.
So as far as the Nougat update is concerned users would have to wait a bit more than HTC and LG users and hopefully they would get an update in mid-February or early March 2017.
List of Confirmed Samsung devices to get Android 7.0 Nougat update
Galaxy S7
Galaxy S7 Edge
Galaxy Note 6
Galaxy Note 5
Galaxy S6
Galaxy S6 Edge
Galaxy A8
Galaxy A9 Pro
Galaxy C7
Galaxy C5
Galaxy A5(2016)
Galaxy J7(2016)
Galaxy J5(2016)
Galaxy Alpha
Galaxy On5
Galaxy On7
Galaxy On8 and On8 NXT
Galaxy C5
The upcoming flagships from Samsung that is the Galaxy S8 and Galaxy S8 Edge would be running Android Nougat out of the box.
Expected Timeline- (Mid December to early January 2017 for The High-End Series and Mid-March To Early April 2017 for The Mid Ranged Series) 
Follow Samsung Mobile for More Updates – Samsung Mobiles
SONY ANDROID 7.0 NOUGAT UPDATE
Some of the Sony users have already been playing with the developer builds of Android Nougat for quite a few time, However for Users who have been waiting for a Stable official update you would have to wait even a little more than Samsung Users, The Nougat update would be sent over the air in mid of December Under best possible scenarios.  We are able to give you this timeframe considering the fact that Sony took a little more than 4 months to provide marshmallow update to its users.
List of Sony devices which will get a taste of Android Nougat
Sony Xperia X
Sony Xperia XA
Sony Xperia X Performance
Sony Xperia Z5
Sony Xperia Z5 Compact
Sony Xperia Z5 Premium
Sony Xperia Z4 Tablet
Sony Xperia Z3+
Sony Xperia XA Ultra
The Latest X series would be the first one to get the update.
Expected Timeline- (Sony would be Pushing the Nougat Update after 3 to 4 Months of official Release , So users Can Expect the update Around Mid-December)
Follow Sony Mobiles on Facebook for more Updates – Sony Mobiles
HUAWEI  ANDROID 7.0 NOUGAT Update
Huawei doesn't have a concrete history of providing updates if we exclude the Nexus 6P, The Honor 5x and the Honor 7 received the marshmallow update at the end of February 2016 and there is a very little chance that they might receive the Nougat Update, Under best case scenario The current flagship series might receive the Nougat update in the first quarter of 2017 while the Mate 9 would be rocking android 7.0 out of the box.
The new UI also lets users choose between the standard layout and an app drawer. "Additionally, users can jump between their professional and personal lives effortlessly with profiles now being able to run in parallel – no switching of phones necessary."
List of Huawei Devices Which Will receive Android 7.0 Nougat update
Huawei P9
Huawei Mate 8
Huawei Nova Plus
Huawei Nova
Huawei P9 Lite
Huawei P9 Plus
Expected Timeline- (Over the Air update around February 2017)
Follow Huawei's Facebook page for more Updates – Huawei Mobiles
MICROMAX Android 7.0 NOUGAT UPDATE
Micromax sounds pretty disappointing when we take into consideration the company's history of providing updates, Previous Android updates such as Android Marshmallow and Android Lollipop were provided very late to its users and only a handful of devices were eligible for the update.
But Micromax has been facing quite a heat from competitors such as Xiaomi who now holds a huge share when it comes to smartphone sales in India, But We are Positive that Micromax won't be repeating the same mistakes yet again and would try to win their users heart by releasing the nougat update in a short time.
List of Micromax which will get Android Nougat update
Canvas 6
Canvas 6 pro
Canvas 5
Canvas 5 lite
Canvas Selfie 4
Follow Micromax on Facebook for More Updates- Micromax
ASUS Android 7.0 NOUGAT UPDATE
Asus has been playing their cards right since the moment they decided to jump in the highly competitive smartphone market and company hasn't been doing too bad, Company provides firmware support for every model till 18 months of the official launch which means that every handset will be provided with the latest update if an update is released within that period.
Marshmallow Update Was Sent to Zenfone 2 users in a fair amount of time and a similar timeline can be expected for Android Nougat Update As Well.
List of ASUS Devices Which will get Android 7.0 Nougat Update
Zenfone 3 Deluxe
Zenfone 3 Ultra
Zenfone 3 Laser
Zenfone 3 Max
Zenfone Zoom (ZX551ML)
Expected Timeline – (Taking the company's History of providing updates, An Update can be expected around February 2017)
Follow ASUS on Facebook for More Update – ASUS
ONEPLUS Android 7.0 NOUGAT UPDATE
OnePlus has been pretty awesome with their handsets but when it comes to updates Oneplus has been a little disappointing, The Oneplus 2 received the Marshmallow update pretty late and we have a strong guess that company isn't going to be head over heels over the Android Nougat update, So users would have to wait for at least 4 months to get their hands on Android Nougat.
List of OnePlus devices which will get Android 7.0 Nougat Update
OnePlus 3
OnePlus 3 Turbo AKA 3T (Both will get in December)
OnePlus 2
Follow One plus on Facebook for more updates – OnePLus
Expected Timeline- (According To company's History of providing Updates , Users Can expect an update around January 2017)
 ZTE ANDROID 7.0 NOUGAT UPDATE
ZTE has been pretty spot on with Android updates, as the ZTE mobiles have a pretty much stock similar firmware it's assured that ZTE would be rolling out the updates at the earliest. ZTE was among the first few brands to release the android marshmallow update for its users, so it is fully assured to ZTE users that they won't be left behind when it comes to Android Nougat.
Users can expect the Update around Mid-December or Early January 2017
List of ZTE Devices which will get the Android 7.0 update
ZTE Axon 7
ZTE Axon Mini
ZTE Nubia Z9
ZTE Nubia Z9 Max
ZTE Nubia Z9 Mini
Follow ZTE on Facebook for more updates – ZTE Device
Expected Timeline- (Mid December To Early January 2017)
LENOVO ANDROID 7.0 NOUGAT UPDATE 
Lenovo doesn't have any Goodwill of providing updates on time, Though Now Lenovo has been Selling Smartphones like hot Cake it can be expected that Lenovo Won't be disappointing users when it comes to providing the latest Update. The price segment in which Smartphones from Lenovo Sells is Highly Crowded by brands like LeECO and Xiaomi, So to Be Ahead of the Completion Lenovo might Change its History and Surprise the Users by Providing the Update a Lot early.
List of Lenovo Devices confirmed for Android update
Lenovo K5 Note
Lenovo K5 Plus
Lenovo K4 Note
Lenovo Zuk Z2
Lenovo Zuk Z2 Pro
Lenovo Vibe X3
Follow Lenovo on Facebook for more updates- Lenovo
Expected Timeline- (Under Best Possible Circumstances, Users might get the Update around January 2017)
LeEco ANDROID 7.0 NOUGAT UPDATE
LeEco is a new name when it comes to android market, the company created a buzz when they launched the le 1s in India and the company hasn't been too bad with the updates as well, If We Take into consideration the company's history of providing the latest update, The marshmallow update was rolled out quite fast, So It's highly likely that Android Nougat won't be a problem too.
List of LeEco devices which will get the Android 7.0 Nougat update
Le Max
Le Max 2
Le 2
Le 2 Pro
Le 3 Pro
Le 3
Follow LeEco on Facebook for more updates – LeEco 
Expected Timeline- (Update would be sent around February 2017) 
XIAOMI ANDROID NOUGAT UPDATE
Well Xiaomi faced a lot of criticism at the time of marshmallow update, The Company promised its users the update at the earliest but after a lot of delays, the update was finally provided at the end of April 2016. This damaged company's goodwill while coming to updates so even if at the time of Nougat Xiaomi promises to provide the update speedily, users will have a tough time believing it. Under best possible circumstances we can assure you that Xiaomi would provide the Nougat update to its user within 2 months after the official release from Google.
List of Xiaomi Devices which will get the Android Nougat update

Xiaomi MI 5
Xiaomi MI 4s
Xiaomi MI 4c
Xiaomi Redmi 3A
Xiaomi Redmi 3S Prime
Xiaomi Redmi 3S
Xiaomi MI Max
Xiaomi Redmi MI Note
Xiaomi Redmi MI Note Pro
Xiaomi MI Pad 2
Xiaomi MI 4i
Xiaomi Mi MIX
Xiaomi Mi  Plus Pro
Expected Timeline- (January 2017 under Best Case Scenario) 
Follow MI's official Facebook page for more updates – XIAOMI
ANDROID ONE AND NOUGAT UPDATE
Android one was a good venture which aimed at providing a better android experience to users at affordable costs , Android One has been a huge hit in several developing nations and As the Venture is backed by Google Itself the updates are as seamless as compared to nexus devices.
The Marshmallow update was sent to users on the launch day and same would happen with the Nougat Update as Well.
List of Android One devices Eligible for Android Nougat
General Mobile 4G
Sharp 507H
Infix Hot 2
Android One Devices launched Onwards 2015 will definitely Receive Android Nougat
NEXUS ANDROID 7.0 NOUGAT Update
Well if you own a nexus device then we don't think you might even need to wait for Android Nougat, Several Nexuses have been rocking Developer builds from quite a few time and final beta is available right now for the nexus users. Nexus users have always been the first ones to receive the latest updates from the house of Google and things would be same with Nougat too. Nexus users will get the taste of Android Nougat As soon as it is officially released by Google.
List of Nexus which will receive the update
Nexus 6P
Nexus 5x
Nexus 6
Expected Timeline- [As soon as Google release the update (Update has been available to Nexus Users As On 22 August 2016)]
The Android Nougat Developer Preview gave us a peek into what improvements and new features will the latest firmware bring to existing Android architecture, Android community all over the world is right now excited to get their hands on with the latest delight , So watch this space to get an idea of when will you receive the Nougat Update. This article would be updated with time as soon as the official confirmations surface from each and every brand.