The Samsung Galaxy S6 and the Note 5 on Australia's Optus network are the only variants remaining in the country which hasn't yet received the highly awaited Android Nougat Update. While for the rest of the world, the update has already arrived. It looks like things are not just as always sluggish with Optus anyways.
Moreover, in listings spotted on the carrier's website, which confirms that both the Galaxy S6 and the Galaxy Note 5 are ready to be upgraded to Android Nougat 7.0. Currently, the duo runs on Android Marshmallow 6.0.1. The Nougat will be the last update these devices will ever see and probably some security updates of Samsung is generous enough towards them.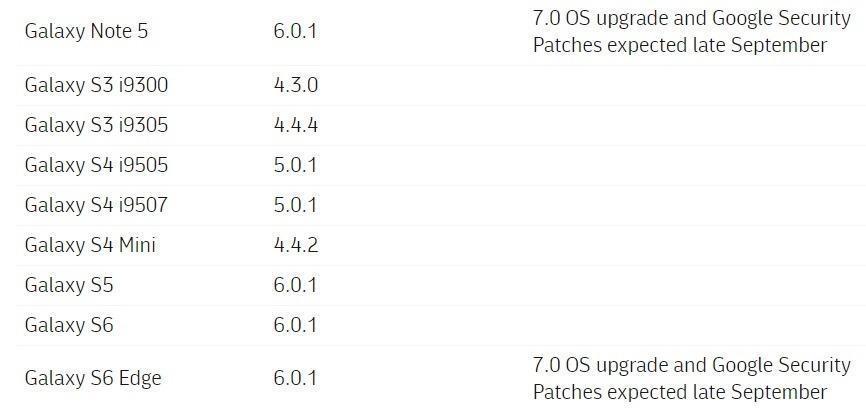 About the security updates, these patches are expected until late September, and you'll get the latest September security patch for your device. Now you know why it is recommended getting an unlocked device rather than a carrier specific one, as the updates released by OEMs need to get passed and approved by the carrier's assessment body; and then it will push out to its general users.
In case of Google Nexus 6P Optus was sluggish in rolling out the Android Oreo update. Meanwhile, the rest of the world already had it running on their devices. So, it's not Samsung's fault for the delay's its the carrier itself, failing to provide timely releases.
Lastly, as the update is over the air, we will update about the same, so keep an eye on this space, for further details about the Android Nougat update for Galaxy S6 and Note 5.
Source: Optus Australia