Oppo is in the current market state they are holding up a good position regarding smartphone sales. They are providing a good piece of technology at an effective price, recently Qualcomm has organized a technology summit in China, and there they have discussed the plans of various smartphone manufacturers regarding the forthcoming 5G network technology. Oppo has also shared some of their exclusive plans there so let's take a look at them.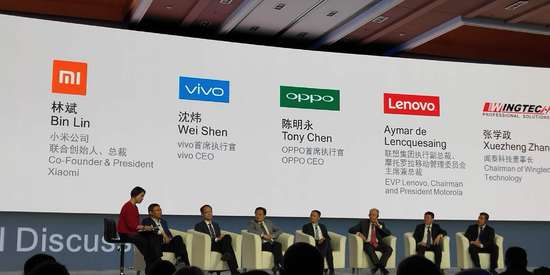 As per Oppo, they have been working on the 5G technology since 2015-2016 in cooperation with Qualcomm and 5G is the big jump into future.The CEO of Oppo(Tony Chen) has confirmed that Oppo will be the first to adopt the 5G standard and will be among the list of brands which will introduce this technology to the market.
Oppo has also specified that they have joined the Qualcomm's "5G Pilot" program for future innovations, we all know that 5G is the next generation of Internet technology standard and with the arrival of this, a user will be able to experience ravishing downloading and uploading speeds. For this various big brands like Oppo, Xiaomi, Vivo are gearing up so that they can cope up with the dynamic tech world, even network carriers are planning hard to make it happen.
So now we can say that soon we may witness the latest 5G compatible smartphones from the Chinese firm Oppo, though we cannot comment upon the arrival of 5G technology in the developing countries like India.