Gaming on the go has never been more enjoyable, with the power of modern mobiles, meaning you can play everything from first-person shooters and cutting edge multiplayer battle royales to RPGs and even online games.
While you can fire up fun experiences without the need for any extra kit, your ability to game via a smartphone will be greatly enhanced with just a few key accessories. Here are the top products to pick up to achieve this.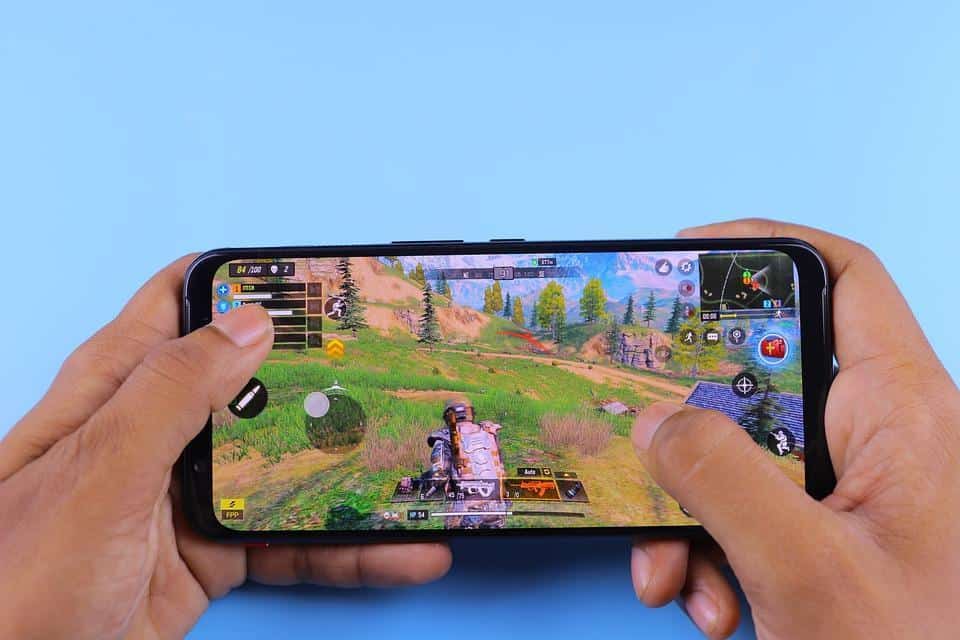 Image Source: Pixabay
Power bank
Mobile gaming is unavoidably draining on your device's onboard battery, and it's not convenient to stay within range of a mains connection at all times, which is where a backup power bank comes in handy.
Also, read AINOPE Portable 10,000mAH Power Bank Review: Pocket-Sized yet Powerful.
There are tons of options on the market in this category at the moment, with top-rated models from iMuto packing in 20,000mAh cells that can allow you to recharge your phone several times over without needing to be anywhere near a plug socket. This will come handy when you're playing online casino and don't want your phone to die in between.
VR adapter
There is a surprising amount of graphical grunt under the skin of most modern smartphones, meaning that they are well equipped to deliver immersive virtual reality gameplay, so long as you have the right adapter to hand.
The Google Daydream View is one of the most comfortable and versatile VR headsets for Android-powered mobile devices on the market. It is compatible with a wide range of phones, including the top tier Galaxy devices from Samsung, and lets you play games, watch videos and enjoy other interactive experiences all in stereoscopic VR.
Other premium mobile VR adapters that are worth considering include the Samsung Gear VR, although there are also a host of more affordable options to consider if you are on a budget.
Wireless controller
Using the touchscreen of your smartphone to interact with mobile games is fine in some circumstances, and indeed there are plenty of titles that are designed specifically with this in mind. However, there is also a cavalcade of popular games that are only really worth playing if you control them with a separate device.
Thankfully both iOS and Android support a range of Bluetooth-capable controllers, with both the PS4 and Xbox One pads working well with these platforms.
There are also controllers specifically designed for use with smartphones, with the Razer Kishi being one of the latest products to launch in this niche. Be sure to check compatibility carefully before picking a bespoke controller such as this.
Case & screen protector
However careful you think you will be with your smartphone, there is still every chance that some mishap could befall it when you are gaming while out and about, in which case a sturdy case and a screen protector will be your guardian angels.
You can pick from a wide variety of case designs, but whichever route you take, it is worth avoiding the cheapest products and instead of spending a little more to get something that looks good and also offers a bit more cushioning against impacts.
Given that repairing a mobile phone will often cost almost as much as replacing it outright, adding a tiny amount of bulk at the cost of aesthetic appeal is still a good trade-off to take.
Headphones
Modern mobile games are packed with amazing soundtracks and thrilling effects, none of which will be reproduced with any accuracy by the tinny, tiny speakers installed in most smartphones. The obvious answer is to order some high-quality headphones to bring your games to life, which will have the added benefit of making sure you can play in public without disturbing other people around you.
There are a large number of gaming-focused headphones available, with the Arctis range from SteelSeries being amongst the top-rated on the market at the moment. The wireless Arctis 1 is affordable and effective, while higher-end variants bring more features and functions to the table.
Anyone who is on a tighter budget will appreciate the quality of the headphones offered by brands like Anker. The Soundcore Vortex, for example, is a great product from the more affordable end of the price spectrum, and while it may lack the sheen of its premium counterparts, it will still deliver a solid overall experience during long gaming sessions. Just be sure to keep your wits about you when gaming on mobiles to ensure that you can do so safely.