Fifteen years ago, Nokia released a Snake game which went viral all over the world. It was the beginning of mobile gaming. After the demise of Symbian phones, Android phones took over the development, and thousands of games were released. You can browse Google Play Store for browsing a wide list of games anytime on your device.
Along with Single Player games, Multiplayer games have improved a lot as well. Multiplayer option adds the thunder which every game needs. It is not just about comparing your score with your friend anymore.
Android developers have taken the mobile gaming to the next level by developing highly rated multiplayer games for Android. This article contains the list of games to play with friends on Android:
Asphalt 8: Airborne
Like the company says, leave gravity in the dust. Asphalt has invested their time in enhancing their graphics to ultimate give gamers this masterpiece. Events, challenges, game modes make it a paradise for single players.
However, the real fun of Asphalt sparks in when you start playing with your friends. It is a multiplayer game for Android playable on Internet to experience real-time racing experience. You can customize your cars and show them off to your buddies. You can challenge your friends to Ghost races as well. It is one of the best racing multiplayer games for Android.
Clash of Clans
The latest Android sensation has been in the news for a year. It has made full use of the multiplayer feature. Players are allowed to create clans. These clans consist of a group who stick together and attack other villages. Create clans, attack villages and lots of options to enjoy multiplayer feature to its fullest make Clash of Clans one of the best multiplayer games for Android.
It is a game where you build a village and defend it like it's your fortress. Other players can attack your village anytime; your defense troops will fight for your village. You can train your troops and personally attack your friends.
Shadow Fight

 

2
This game by NEKKI is one of the multiplayer fighting games available on Android. It has animation system with cut-scenes appearing in between to make the fight more intense. You can challenge your friends to a fight on Shadow Fight 2 anytime.
Shadow Fight 2 is a game which under the category of 2-player Android games different devices. It means that you can compete with your friends online via Shadow Fight using two separate devices. Bring the Martial Arts master out of you.
Modern Combat 5: Blackout
It is the most downloaded FPS game on Google Play Store. With tons of features for offline shooting adventures, it has an online multiplayer option.
While playing FPS, you have to feel the atmosphere. Modern Combat has a live chat option. You can use this option while playing the game with your friends. Spit out the cool stuff in the chat, set the field on fire. Modern Combat is a game to play with friends on Android in 2017.
Special Forces Group 2
It is a singleplayer/multiplayer FPS game available on Android. It can be considered as one of the most deadly multiplayer game for Android. It supports three-dimensional FPS experience in real life.  You can connect with your friends online via Wi-Fi to play Special Forces Group 2. It has five game modes which are available in multiplayer mode. You can form various forces with your friends to confront enemies as well.
Local Warfare (LWP – LAN Multiplayer FPS)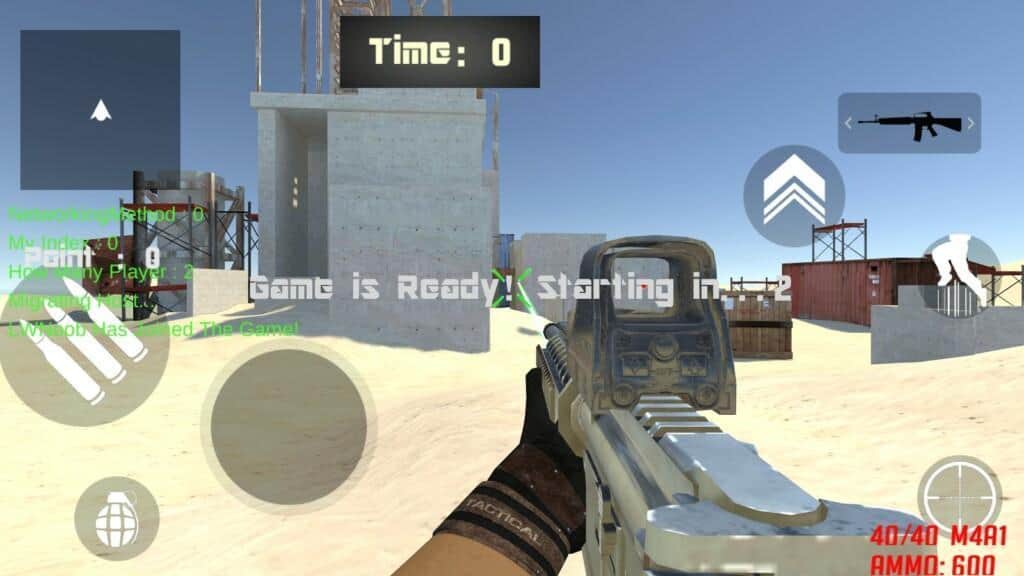 Like Modern Combat 5: Blackout, Local Warfare is a LAN Multiplayer FPS game. You can create a LAN network and ask your friends to join the network for multiplayer gaming.
FPS Android games are criticized for having some rough controls. However, Local Warfare has designed game controls in a way which will drive away all the criticism. You can customize game controls. You can customize weapons and equipment. It is compatible with all Android versions. To sum it up, Local Warfare is one of the best FPS multiplayer games for Android.
BombSquad
Surprise your friends after planting bombs while playing this multiplayer game online with them. BombSquad is a mini-game which has a simple gameplay. Despite being simple, it is one the best action multiplayer games for Android.
It supports various controllers to enhance the functionality of the game. Turn your friends into chef, ninja or barbarian. BombSquad is going to blow you away with its awesomeness.
City Racing 3D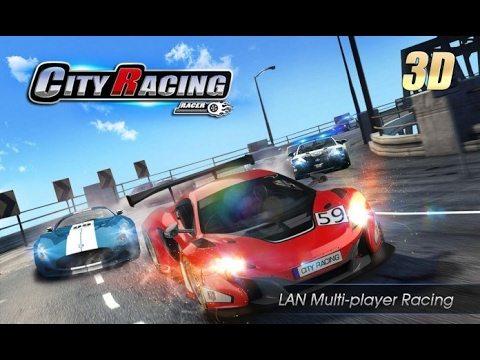 Asphalt has been on an entirely different when it comes to best racing multiplayer games for Android. However, if you want a smaller game with multiplayer features, then City Racing 3D is the game for you. It offers a great experience to players who want to play multiplayer games on Android via Wi-Fi. It supports Wi-Fi racing mode where you can challenge your friends to race. Bases of these racing tracks include cities like Hawaii, London, Chicago, etc. It supports LAN Multiplayer Gaming as well.
Air Combat Racing
Car racing is thrilling. However, this game is not about cars; you skyrocket to spacecraft now. Instead of racing on the Highway, you can opt for Skyway.
Challenge your friends in a mission to dominate the sky. It provides real-time experience to players with its realistic 3D graphics. Show off your dominance via Leaderboards which are regularly updated on Air Combat Racing.
8-Ball Pool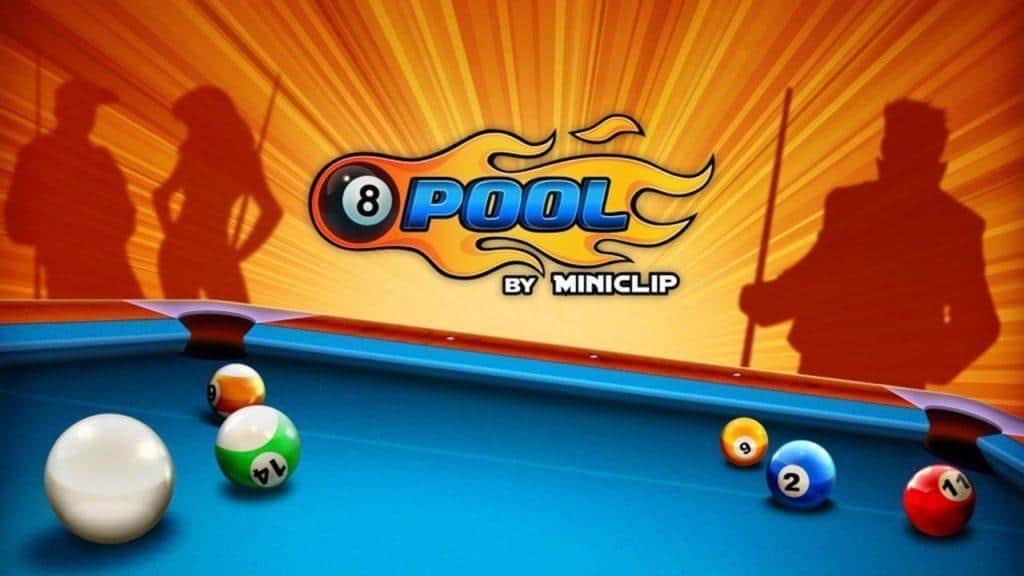 It is one of the games which has masterpiece written all over it. 8-Ball Pool undoubtedly is in the list of top 5 most played games worldwide. You can challenge your friends to matches, host eight tournaments and collect coins while doing so. Not only the concept but the graphics and leveling system make it a game to look out.
Final Words…
These multiplayer are never going to let you feel alone while gaming anymore.  Connect with your friends to enjoy the ultimate thrill ride. You can download these games on Google Play Store. These ten games combine to gain the tag of "Top 10 Multiplayer games available on Android." You can also download GTA San Andreas for Android.
About Author: This Guest Post is written by Neeraj Jivnani of TechUnwrapped, Who is 18 y/o, day dreamer, growth hacker, building Internet startups/blogs, and making money online right now.