Reliance Jio has taken the telecom industry by storm again by announcing a new product this time, called the JioPhone. Reliance always brings features and services that sound too good to be true, but in the end, they live up to their hype. Let's find out why you should grab the JioPhone. Recently they have also sent some testing units to the employees.
Jio Phone bookings have opened in certain offline retail stores in the Delhi-NCR area, ahead of the scheduled August 24 date that was announced at the Reliance AGM on July 21.
1. It's FREE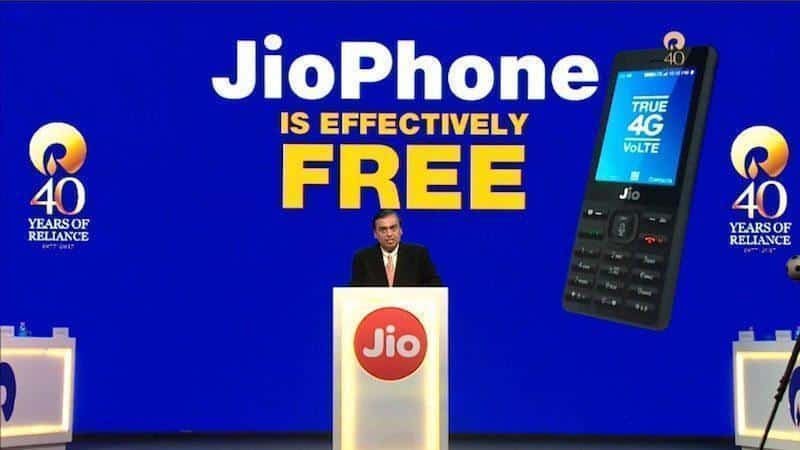 Yes, you need to pay the initial sum of Rs. 1,500 first to get the phone, but you'll also get the same amount back. After three years when you return your JioPhone from where you got it, so the amount is refundable. What a phone with unlimited Voice calls for three years is an excellent deal. Hence, making the Jio phone Effectively Free.
2. It has 4G VoLTE Support
Another essential feature for considering the Jiophone is its ability to connect to Jio's 4G service. Along with that you also get VoLTE (Voice over LTE). We know how fast Jio 4G is and taking advantage of that network at such a low price is a win-win case.
With Jio's Rs.153/- Dhan Dhana Dhan Monthly Plan for JioPhone to use it on their 4G network is the cheapest bet. You'll also get free voice and SMS as well as unlimited data(capped at 500mb daily). This is the cheapest way to get a 4G supported device if you already don't have one.
3. Support for Jio Apps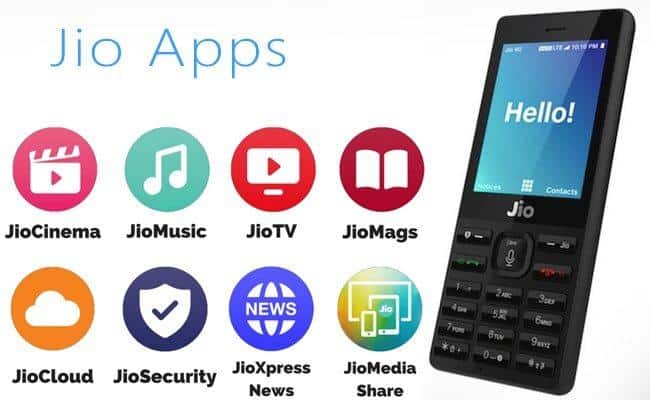 The Jio apps that we all love for the unlimited entertainment they provide are here as well. The Jio Music, Jio Tv, Jio Movies, Jio-News, Jio-4G-Voice, Jio pay and Jio message all come preloaded here. And will work well on the JioPhone as they're said to be optimized specially for the JioPhone itself. This will result in less data consumption, and all apps will be viewable on that small 2.4-inch display. There would be No WhatsApp however if you were wondering about it. But plans are there to introduce WhatsApp on this Firefox OS based phone.
4. SOS Panic Button for emergencies
The JioPhone now already has started looking more like a Smartphone rather than a Feature-Phone. And this security built-in to the phone further makes that claim more stable. The Panic Button works as follows:
Decide any number that you can think of during an emergency.
After deciding that number, Map it to the Number 5 key on the JioPhone.
Long-Pressing the Number 5 key, will send the address, location( longitude and latitude) of that person will be forwarded out to the emergency contact.
5. Radio without needing Headphones
Many feature phones always ask you to connect your headphones to tune into your FM radio. But the JioPhones doesn't need to do this as it has its built-in Radio antenna. As other phones use your Headphones wires as an antenna.
This is a useful feature if you don't have headphones lying around and you need to tune in your favorite Radio podcast. Don't worry the JioPhone has got you covered.
6. Can Take Voice Commands 
This is a surprising feature on a phone that everyone's calling a Feature=Phone. It alone makes the JioPhone a smartphone contender. It can understand voice commands in Hindi as well as in English, to do a step by step Phone call, or be sending a message. But don't expect something like Google assistant or Siri.
7. Payments Via NFC
This feature is found on an Android Phone with Android Pay, but now the JioPhone is also capable of handling payments via NFC. Reliance will soon implement this functionality at all levels, as the JioPhone is projected to sell in 15 million plus units per quarter. As Reliance is committed to Digital Índia movement in the country.
8. Get Cable TV 
To enable this service you need to opt for, monthly a  Rs. 309/- pack.
With JioPhone now you get all Jio entertainment goodness along with Cable Tv services. On your Smart-TV as well as old CRT TVs by connecting it JioPhones app.Screen-Mirroring is also supported here. You can save your monthly DTH cable bill with this.
But there's a limit in here on data so that you can watch for 4-5 hours regularly. With all this we, think this might also require some additional hardware to work with, if not then this could just prove this phone has Hot-Spot capabilities.
9. The JioPhone Plans
The plans that Reliance Jio brought with this are only applicable to the JioPhone Only. These plans are itself worth grabbing the device. With this, the Plans are good with the Rs. 153/- per month will get you Unlimited Voice Calls and SMS.
This alone sweetens the deal. The 4G DATA limit with this pack is 500MB daily, after that, you'll get a reduced unlimited 128 kbps. Which if you ask me is better than having nothing.
Other Plans includes Pocket packs for Rs 24, and Rs 54 comes with a validity of two days and a week respectively.
10. Different Variants with Wifi?
There're also rumors that the JioPhone when it first debuts will come in a variety of different options. Each one will have a unique feature such as Wifi capabilities and much more as per Youtuber Gaurav Choudhary( aka Technical Guruji).
These reasons are compelling enough to grab this JioPhone and enjoy its services. This is a truly revolutionary device after the Jio carrier service launch by Reliance and will bring the Heat to the competition, with this the customer is benefited with such disruptive decisions from a single organization.